India-Pakistan Cricket: 4 important lessons for common people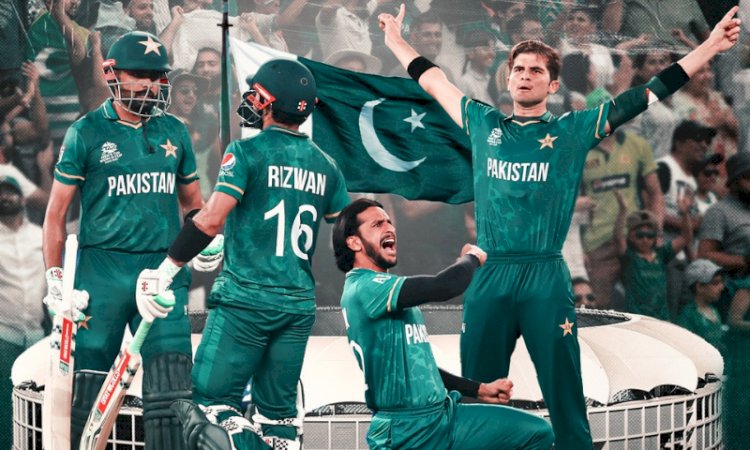 After the splendid victory against the traditional rival, we Pakistanis could not be any happier to see our Green Shirts rising slowly to former glory. Even people of Indian Occupied Kashmir celebrated the victory of Pakistan in the India-Pakistan Cricket match last night which ultimately proves that India's been defeated last night in many ways. But let's not the celebration be just a celebration while the losing team is gathering knowledge from the bad experience to show up better next time. So here are four important lessons for the players of the national team and common people to apply in their lives.
Never stop believing
Not long ago, we were the constant target of mockery as people thought Pakistan can never stand against India on the cricket ground. So many of our own people were saying things like "yaar wohi hoga jo hamesha hota hai, India jeet jaega". This only proved that we wronged our team big time. Also, we were disappointed in the past and the corruption scandals against a few players shook the remains of our confidence in the team.
But last night, we were given a new hope to be excited about what would our boys do next. And the lesson is not confined to having confidence in the national team, apply it to your own life because no matter how deep you've fallen, you can always rise.
What goes around comes around
This applies to yesterday's big event in two ways. First, never say anything arrogantly as it might come back to your face in the worst way possible. A good example of this scenario is the Indian cricket player Rohit Sharma who stated in an interview,
"If I ever happen to coach Pakistan's cricket team, then I'll tell how cricket is even played."
And yesterday, he did not make any score. So what you throw at others eventually comes back to you.
Another way this point number 2 applies is that victory is not one person's property. With time, it goes to the people who want it more badly than those who have been succeeding for a very long time. And our team proved it yesterday.
Read Pakistan Marks Historic Win Against India In T20 World Cup
Celebrate the success but don't obsess over it
It's a fact that nothing lasts. India-Pakistan Cricket proved it in the best way as our champions defeated the rival with the distinction. India used to obsess over the success and pride they always felt in defeating Pakistan and didn't realize when they started obsessing over it. The after-effects of "obsession not being met" can be seen on Twitter where Indian people are furious over the situation.
Also, our people didn't miss any chance either. Not to forget, we still hail the 1965 war which shows that we didn't have any significant victories after that. This cricket match must not be the next victorious obsession or it will harm us greatly in the future.
Fail with grace. It's only a moment
Virat Kohli displayed this mindset after yesterday's match and we couldn't help but admire the way he embraced fate. This not only showed that he has started learning from his mistakes right after failing, but it also proved that he has strong mental armor.
Just imagine how many of us(common people) think this way when faced with a failure? We often see others or ourselves having the temptation to blame it on the circumstances. But the key really lies in taking responsibility because victimhood might make us feel better about ourselves but it won't solve our problems. The way Kohli was shaking hands with the rival team and giving appreciation showed that he would come back and he would back strong because this is not over. We all should have this attitude towards life.