Beijing Winter Olympics 2022; Threats Of Boycott loom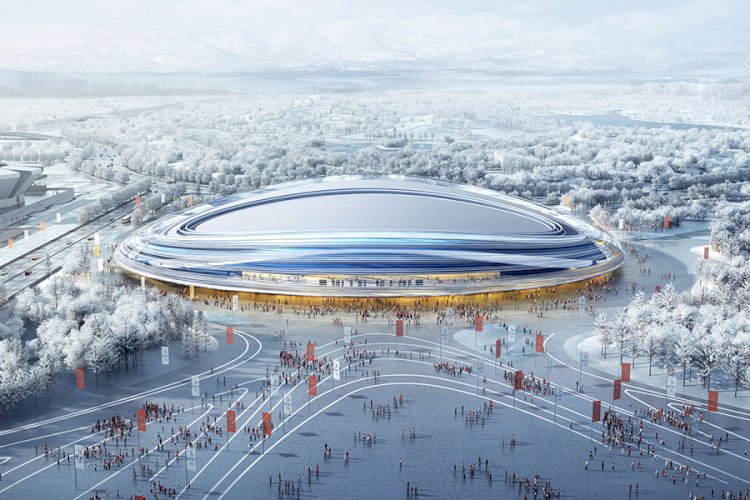 Threats of boycott loom over the 2022 winter Olympics scheduled to be held in Beijing and other neighboring cities.
China is currently working overtime to make the event successful. The country has set aside $3.1 billion of budget to repurpose or build new venues, spent about $2.8 billion to build a high-speed rail that connects Beijing to Zhangjiakou, another one of the host cities.
To get its population excited about the event, china has guided its school to add winter sports in the curriculum, a huge clock has been installed in Beijing to count down the time till winter games start.
The official slogan for the Winter Olympics 2022 is, "Joyful rendezvous upon pure ice and snow".
However, this joyful rendezvous is in extreme danger of being canceled as new calls for a boycott on human rights violations are increasing.
United Kingdom's foreign minister Dominic Raab said the UK hasn't ruled out a boycott of the game, and that there comes a situation when it isn't possible to keep diplomacy and politics separated from the sport.
Over 160 human rights groups have written letters to the International Olympic Committee in the last month, calling for the games venues to be changed from china. They demanded this on the basis of human rights violations in Xinjiang province, Tibet, Mongolia, and Hong Kong.
Hong Kong activists are trying lobbying key contender countries like Canada to get them to boycott the event. A US Senator also called on the IOC to deal with Beijing the way they dealt with South Africa in the 1964 Olympics.
Although threats constantly loom over Winter Sports 2022, this is not a new thing, suggestion and talking of boycott were also done in the Summer Olympics in 2008, held in Beijing, but they never materialized.
Read More: Tokyo Olympics 2020 Postponed!
The winter games of 2022 are of great importance as Beijing would be the first city to host summer and winter events both.