Kabul, Unexpected Covid-19 Stopover For Pakistani Workers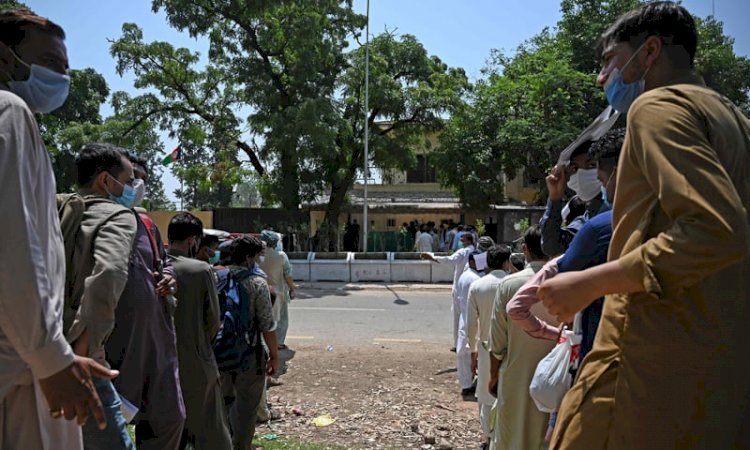 Kabul has become an improbable pandemic transit route for Pakistanis who are desperate to reach Saudi Arabia although there is deteriorating security and the threat of bomb blasts.
As most Gulf flights from Pakistan are cancelled as the country is blacklisted by many due to a growing number of coronavirus cases, thousands of workers are hopeful to reach the kingdom after first spending two weeks in Kabul.
"I'm a little nervous," stated Sohaib Siddiqui, a 31-year-old electrical engineer from Lahore, who was in a queue at the Afghanistan embassy in Islamabad.
But according to him, he was willing to take risks, elaborating that a job in Saudi Arabia would permit him to send more than Rs50,000 a month to his family comprised of three persons.
The Gulf countries have been a source of employment for Pakistanis for a long time, who transfer billions of dollars in payments every year, thus supporting the cash-strapped economy.
According to an official at the mission, thousands of Pakistanis have applied for transit visas at the Afghan embassy in Islamabad, alone in the last month.
During the past week, hundreds have gathered overnight for submitting their paperwork.
According to a travel agent in Kabul, the plan is not fool proof, as only one direct flight was cancelled between Afghanistan and Saudi Arabia in recent days.
Read more: 115,000 Health Workers Have Died From Covid-19: WHO
However, special flights were available only to workers who had previously Saudi residency at a cost of around $1,300.