Kashmir Day In Pakistan And America Too.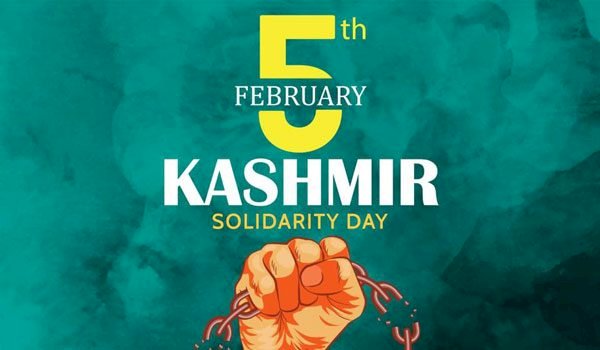 Kashmir Day is celebrated on 5th February, across the whole of Pakistan. It is observed to show solidarity with Kashmiris who are living a miserable life in Occupied Kashmir.
It is not a fight of days or weeks, but it's been many years since this issue has begun and millions of people have lost their lives but still, the problem is unsolved. It was 1947 when Pakistan has appeared as a separate independent nation on the map and it was hardly digestible by India as it was totally against the independence of Pakistan.
It started claiming that Kashmir is part of India. On the other hand, Pakistan had the same opinion about Kashmir. So, a subject of the dispute has started between the two countries ever since then. Now Azad Jammu Kashmir is part of Pakistan whereas Occupied Kashmir is under the control of India.
Life in Kashmir is very hard to imagine for more than 70 years now. On 5th August 2019, the Indian government has increased further brutality by cutting it off from the rest of the world and made it a 'living hell' of fear and anger to all the survivors left behind.
People peeping out from the windows of their homes, afraid to step outside, totally shut shops, dry ATMs, internet, mobile phones with no connectivity, no working landlines even, add more miseries there for the Kashmiris. According to people, they had to beg officers to go out for their necessities and soldiers stared at them through metal face masks and many had been beaten up by security forces for simply trying to buy minor things like milk.
As more than one year has passed since 5th August 2019, after international pressure from the world, Indian authorities claimed they had provided relaxation on some restrictions, such as lifting roadblocks and restoring landlines and some mobile phone services. The Coronavirus pandemic made life 'harder'.
It is still unclear what Kashmir's future will be as multiple attempts have been made by no organizations across the world but of no use so far. But a solution must be sorted out to end the misery of the citizens of Kashmir and they should have given the right to decide for themselves as much time has passed already and many sacrificed a lot.
Now the New York parliament will also celebrate the 5 February of every year as Kashmir America day, as it has passed the bill agreeing to it.