Islamabad On Red Alert After Peshawar's Madarsah Blast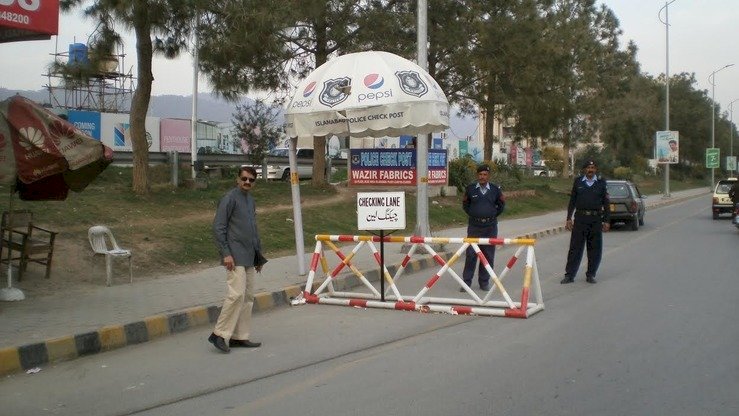 Security high red alert has been announced by the olice in Islamabad after the recent tragic Peshawar blast in Madrsah that has claimed the life on 7 leaving several injured.
The capital city police spokesperson has revealed that that the I.G. Police Islamabad has been directed to keep a strict check on the entry and exit points of the capital city.
"Security has been stepped up at the Red Zone and government and other buildings in the city," police spokesman said.
DIG Police (Operations) and other department officers will be personally inspecting the security activities according to the directions of the police chief.
Imambargahs, religious seminaries will be under the special radar of the police as the I.G. Police has directed the officers to keep a strict check on them.
The I.G. Police has also directed the officers to visit Imambargahs, religious seminaries and inspect the level of security.
Read More: Blast At Jamia Zuberia Madrassa In Peshawar
The blast in Peshawar's madarsah has caused 7 fatalities leaving 70 injured. Majority of the those who were affected are children between the age of 9 to 15.
Witnesses have revealed that a man brought a bag in the seminary of the Madarsah because of which the explosion occurred.