Malala Enlisted By U.N. For Film On Global Issues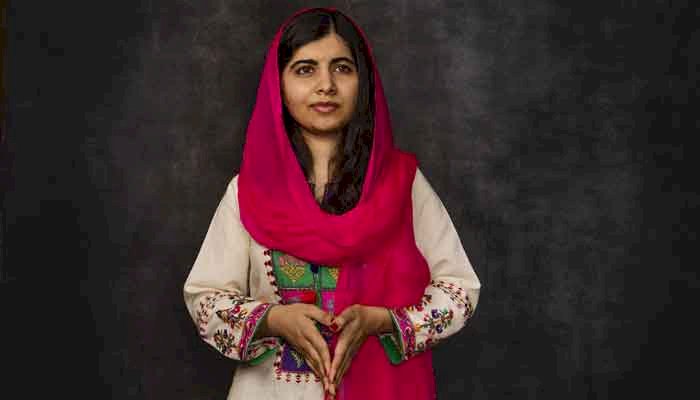 The United Nations has selected a list of celebrities, activists and other personalities for a film that will promote actions to confront, and solve the world's biggest issues which include the COVID-19 pandemic, poverty, and inequality among others. Nobel Peace Prize laureate Malala Yousafzai, multi-Grammy winner Beyoncé, and actor Don Cheadle will be a part of it.
It is a 30-minute film which is titled as "Nations United: Urgent Solutions for Urgent Times". It is set to be broadcasted globally, and as announced by United Nations it will premiere on the official YouTube channel of U.N. on Sept. 19 at 09:00 EDT (13:00 GMT).
On the U.N. website, this project is described as follows;
"In the midst of a pandemic radically transforming our world, "Nations United: Urgent Solutions for Urgent Times" is set apart from other stories in its focus on facts and solutions, recognizing the need for specific evidence-based action which will create real change. From debt relief to cutting fossil fuel subsidies, to universal access to healthcare, quality education and digital financial empowerment – the broadcast will present the decisive and immediate action needed to build a better world." -United Nations
As told by U.N., the film highlights the actions required to make a better world as the current pandemic jeopardizes global progress to finish poverty, accomplish gender equality, encourage human rights, fight injustice and deal with climate change.
The film "will take audiences on a dynamic exploration of the times we live in, the multiple tipping points our planet faces, and the interventions that could transform our world over the next 10 years," said U.N.
It includes a performance by Burna Boy a Grammy nominated singer. Also, a new version of a previous U.N. performance by Beyoncé will be a part of this film. In addition to that, the education campaigner and U.N. Messenger of Peace Malala Yousafzai will make an appearance. Other than that people participating in this project are UNESCO special peace envoy Forest Whitaker, U.N. goodwill ambassadors Don Cheadle and famous actress Michelle Yeoh.
António Guterres and Amina Mohammed, the U.N. Secretary-General and Deputy Secretary-General vice versa are also to make an appearance in "Nations United: Urgent Solutions for Urgent Times". The radio broadcast and podcast version of this show will be hosted by Oscar winning actress Julia Roberts.