Netanyahu & Mossad Head Fly To KSA, Meet Crown Prince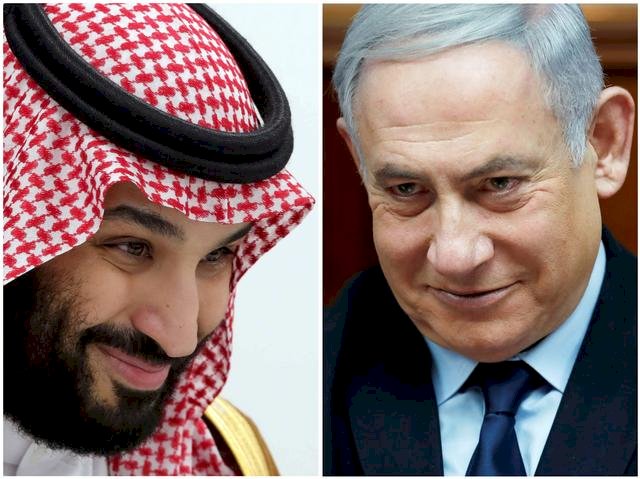 As reported by Israeli media, Prime Minister Benjamin Netanyahu has flown to Saudi Arabia to meet the Crown Prince Mohammed Bin Salman on Sunday.
This is the first known on the record encounter of Saudi Arabian and Israeli officials.
The details shared by Israeli media sourced this on the basis of an Israeli official who remained anonymous, he said that Netanyahu was accompanied by Mossad's head Yossi Cohen and they flew to a city in Saudi Arabia Called Neom, where a meeting with the crown prince took place.
Mohammed bin Salman was in Neom to hold talks with United States of America Secretary of State Mike Pompeo.
According to the reports, a private jet left from Ben Gurion International airport in Tel Aviv at 17:40 GMT and landed in Neom after 18:30 GMT. The private jet left Neom at around 21:50 GMT and followed the same route back.
However, the Israeli PM office has not commented on any of the speculation i.e. neither accepted nor denied it.
United Arab Emirates, Bahrain, and Sudan have made deals with Israel through the influence oF the Trump administration.
Read more: Pakistan Under US Pressure To Recognize Israel
Earlier, Prime Minister Imran had also hinted that the government was under a lot of pressure from the USA to tie knots with Israel.