Biden nominates Dilawar Syed as deputy head of US agency on small businesses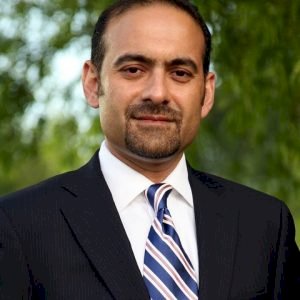 Dilawar Syed
US President Joe Biden has designated a Pakistani-American, Dilawar Syed, to serve as the deputy administrator of the Small Business Administration (SBA), as per a statement released from the White House.
Confirming the news on Twitter, Dilawar commented he was "extremely humbled & honored" on the nomination. However, it is yet to be confirmed by the US Senate.
"I will put my full effort into helping small businesses everywhere in these challenging times," Dilawar said, adding that the "grit" of small businesses made America strong.
According to the White House statement, Dilawar has done MBA from The Wharton School of the University of Pennsylvania and got a BA in Economics and Computer Science from The University of Texas at Austin. He immigrated to the US from Pakistan as a newcomer student to attend The College of Wooster in Ohio.
Dilawar is currently serving as the president and chief executive officer of Lumiata, an "AI for healthcare company based on reducing healthcare costs and improving patient outcomes". He was formerly the president at Freshworks where he worked in scaling the software company's products to thousands of small and medium-scale businesses, as per the statement.
The statement mentioned that Dilawar had a history of expanding civic efforts "at the federal, state, and local level focusing on economic growth and entrepreneurship".
He also worked on President Obama's White House Commission on Asian Americans and Pacific Islanders (AAPIs) and chaired the White House Initiative on AAPIs' Economic Growth Committee.
Read More Pakistan Offers Military Training To Qatar
"In that role, Syed controlled the administration's engagement with small businesses across the US after the passage of the American Recovery and Reinvestment Act of 2009."