Opposition To Start Protest From 11th October Under PDM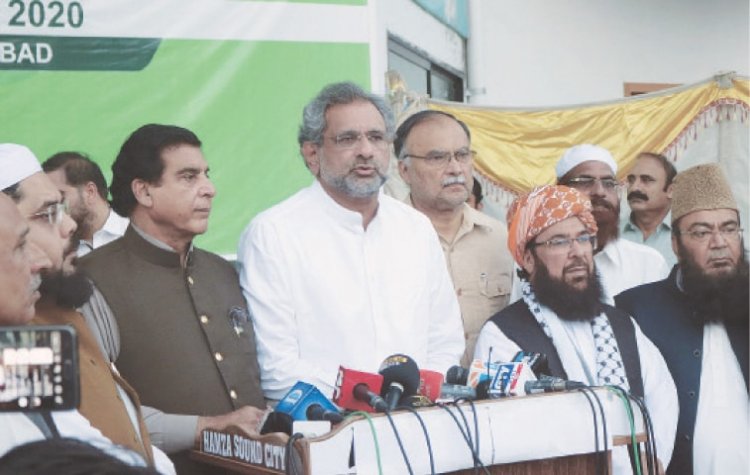 The Opposition announced that it will be holding the first public rally against this current unconstitutional system on 11th October in Quetta united under the banner of the Pakistan Democratic Movement.
Ex-Prime Minister Shahid Khaqan Abbasi spoke to the press conference as a representative of PDM that on 11th October, PDM will hold its first rally in Quetta and after that, the movement will encompass the whole Pakistan and will rid the country of this unconstitutional system.
PML-N leader Khaqan also announced that in the meeting of opposition parties, the PDM steering committee was agreed upon and the developed organizational structure of the movement will be sent to the party leaders for approval.
He also shared that PDM's steering committee will be headed by a convener who will rotate each month. PML-N leader Ahsan Iqbal is the first convener.
The meeting of the opposition leaders which resulted in the making of PDM, also denounced the shrinking space for democracy, inflation, rising unemployment, and corruption under the PTI government. Other public issues were also discussed in the meeting said, Shahid Khaqan Abbasi.
The meeting also criticized the arrest of Opposition leader and PML-N President Shahbaz Sharif, calling it the opposition's victimization.
Read More: Shehbaz Sharif Arrested By NAB In Money Laundering Case
The PPP leader Raja Pervaiz Ashraf, JUI-F leader Maulana Abdul Ghafoor Haideri, PML-N leader Ahsan Iqbal also addressed the press conference.