Public outraged for government's irresponsible behavior on Muree Incident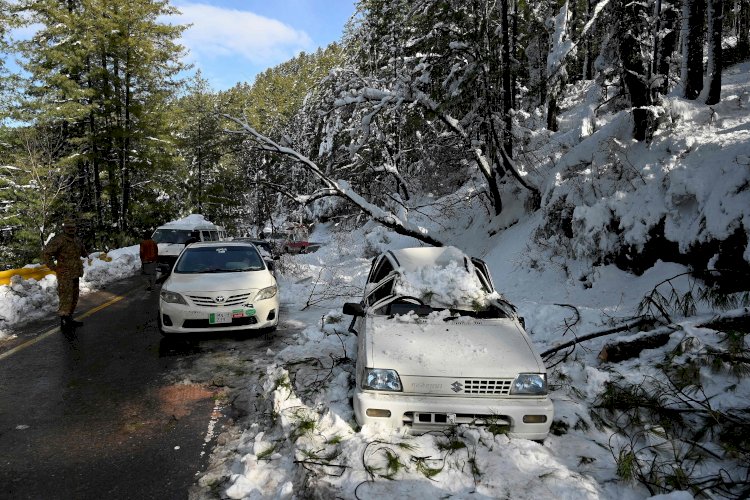 Picture Source: Dawn
Social media is bursting into flames over the government's attitude towards handling Murree calamity as CM Usman Buzdaar took an air survey of the area after the completion of the operation by rescue teams.
The recent report on the Murree incident displays public anger over Chief Minister Usman Buzdaar's casual stroll in the area on the helicopter.
People were expecting him to travel by the road to analyze the scenario when rescue teams were extracting victims out of the area.
Also, people on social media collectively throw hate at the army, rescue authorities, WAPDA, and toll police for "not being in the place when the indecent occurred".
They chose to enter the area after several lives and families were wasted away due to cold and carbon monoxide accumulation in vehicles.
Media person Imran Khan quoted,
"The storm was expected in the region but authorities did not inform tourists not to enter the area which lead to the loss of several lives. This could be avoided."
Khan recalls his personal experience of facing such a storm in Malam Jabba two years ago when authorities worked actively at the moment tourists were entering the region. Snowfall was heavier than the Murree incident and no loss of lives occurred because roads were simultaneously cleared. He suggested that authorities could do the same in Murree.
CM Buzdaar decided to declare Murree a district to give proper establishment authority to the region and promises to keep the tourist's safety in check in the future. But to many people including journalist Imran Khan himself are not satisfied.
Murree is now declared as the calamity region that is prone to earthquakes and demolition in coming years. That's why no concrete structures should be erected.