Pakistan and Turkish Aerospace Will Co-produce Anka Combat Drones.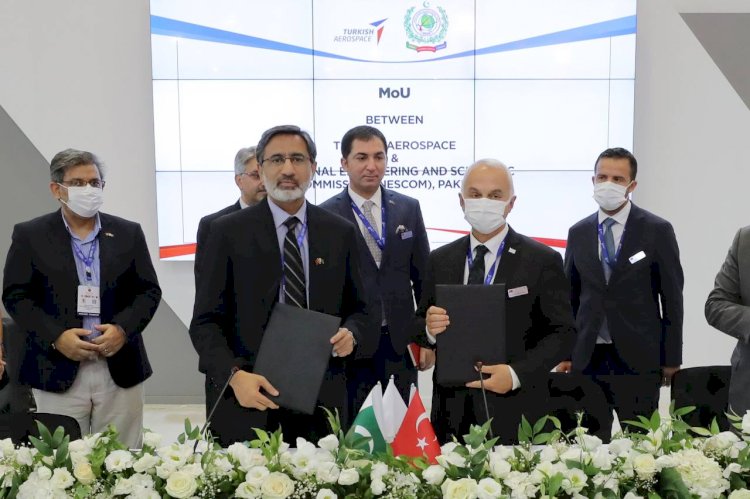 Pakistan's National Engineering and Science Commission (NESCOM) and Turkish Aerospace Industries (TAI) have signed an agreement to co-produce its Anka Military Drones.
NESCOM is one of the largest Pakistani missile manufacturers and well-known research organizations in Pakistan which is responsible for carrying out research and development in various fields.
TAI and NESCOM will be jointly responsible for employment, resource, and technology transfer within the scope of the agreement that was signed to expand the markets for the Turkish drones.
Read More: Pakistan And Turkey Join Together To Produce Series On Salahuddin Ayubi.
The TAI Anka is a family of unmanned aerial vehicles developed by Turkish Aerospace Industries for the Turkish Armed Forces. The first version, Anka-A, was classified as a medium-altitude long-endurance unmanned aerial vehicle. Anka can stay in the air for more than 24 hours at an altitude of 30,000 feet (9,144 meters) with a payload capacity of 250 kilograms (550 pounds).
TAI General Manager Dr. Temel Kotil stated, "The contracts we have with Pakistan within the Anka UAV (Unmanned Aerial Vehicle) system will bring significant benefits to the UAV industry," he said.
He further added that "this acquisition especially with Pakistan's NESCOM will strengthen our UAV's. It is very important that we continue our historical brotherhood for the gains of both countries. We will also implement the human resource cooperation we have made in the last few years in this contract as well."