Pakistan And Turkey Join Together To Produce Series On Salahuddin Ayubi.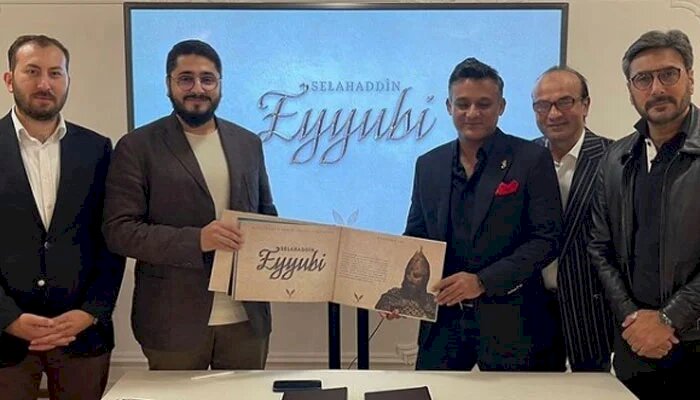 Pakistan and Turkey join together to produce series on the life of a popular Muslim general Salahuddin Ayubi.
Sultan Salahuddin Ayyubi was the Muslim Sultan of Egypt and Syria who shocked the western world by defeating an army of the Christian Crusader states at the Battle of Hattin and then capturing Jerusalem in 1187. At the height of his power, he ruled a unified Muslim region stretching from Egypt to Arabia.
Turkish producer Emre Konuk, owner of Akli Films announces signing a contract with Pakistan's Ansari & Shah Films to jointly produce a TV series about the life of Salahuddin Ayyubi.
He wished that the International, joint project is beneficial for both countries and for our art world.
Read More: Pakistani Short Film "Mulaqat" to be screened at Venice Film Festival.
Turkish Producer Emre Konuk shared this news officially on his Twitter account.
Konuk tweeted "A happy news on a blessed Friday night! Contract signed between Akli Films and Ansari&Shah Films about 'Sultan Salahuddin Ayyubi'."
Adnan Siddiqui also shared his excitement for an upcoming project on his Instagram account.
He said, "Taking our commitment to strengthen ties with Turkey further, we embark on a new chapter of this friendship that, we hope, would lead to an exchange of fabulous ideas and talent. It's a win-win for our industries and our audience who should look forward to some good content coming their way."