Pakistan Announces New Visa Policy For Chinese Citizens In CPEC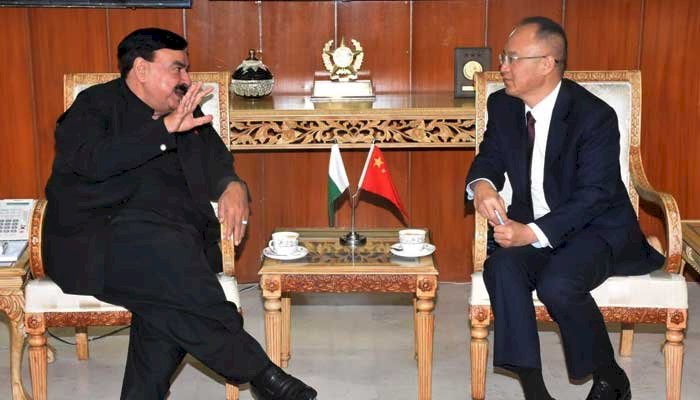 Interior Minister Sheikh Rasheed on Thursday announced a new visa policy for Chinese citizens working in the CPEC projects, during his meeting with Chinese Ambassador Nong Rong. As per that policy, they will be granted a work visa for at least two years.
According to a statement from the Ministry of Interior, both discussed areas of mutual interest for the two countries including the CPEC projects, bilateral relations between Pakistan and China, and visa facilitation for Chinese citizens.
The minister expressed contentment on the completion of 70 years of diplomatic relations between the two countries. At the event, Rasheed stated that the government has approved the new visa policy for Chinese nationals.
According to him, the government has assured of special desk arrangements at airports to facilitate Chinese citizens.
Rong expressed gratitude to the Pakistani government for taking measures to ease visa facilities for Chinese workers. He stated that it would help in enhancing bilateral relations between the two countries and lead to more job opportunities and investment in Pakistan.
Read more: Chinese Envoy 'Nong Rong' Sees CPEC Project Progressing
Rong also appreciated Pakistan's efforts to control the coronavirus pandemic for which Rasheed thanked the Chinese government for the supply of coronavirus vaccines to the country.