Chinese Envoy 'Nong Rong' Sees CPEC Project Progressing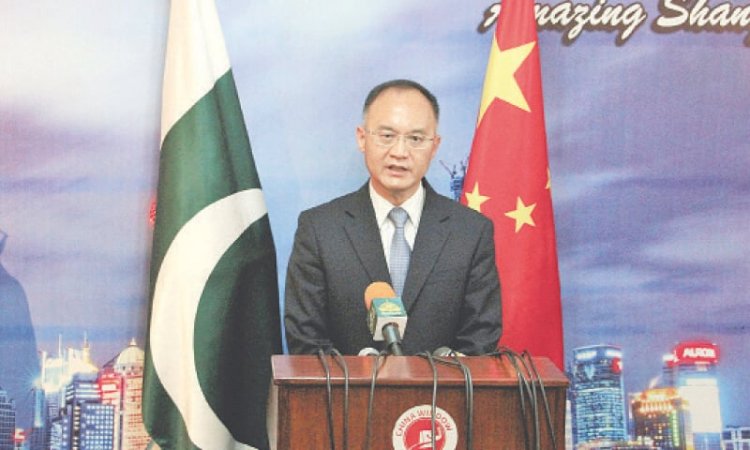 Chinese Ambassador to Pakistan Nong Rong on Monday stated that the China-Pakistan Economic Corridor (CPEC) project was well attainable to its completion.
In a conversation with reporters at China Window during his visit to Peshawar, Mr. Nong stated that the first phase of the project, focused was on energy and infrastructure projects which were accomplished.
According to him, most energy projects built under the CPEC had been completed and China facilitated by providing one-third of Pakistan's electricity requirement at the lowest price during the Covid-19 pandemic.
The ambassador stated that Lahore's Orange Line Metro had been completed under the CPEC's infrastructure component and some shipment for Afghanistan was coming through Gwadar port.
Mr. Nong mentioned that some students from Pakistan could not continue their classrooms in China owing to restrictions related to Covid-19, but they could resume their education online. He said that the cooperation between the two countries on the delivery of vaccines was going smoothly.
He also visited the Rashakai Special Economic Zone (SEZ) which was very significant among the CPEC projects and both sides had attached great importance to this SEZ, he added.
Mr. Nong also had a meeting with KP Chief Minister Mahmood Khan. They inaugurated a project based on the reconstruction of damaged schools in the merged districts.
In the first phase of this project, 24 schools for boys and 26 for girls, which were completely damaged during violence in Bara tehsil of Khyber district, will be reconstructed.
The project's approximated cost is Rs2.323 billion, from which Rs868 million will be paid by Pakistan, whereas $10.29m will be contributed by the Chinese government.
At the event, the secretary of the elementary and secondary education department and the concerned Chinese officials signed a document for the execution of the reconstruction project.
Chief Minister Khan appreciated the Chinese government for its support to the KP government and stated that the CPEC was a great example of Pak-China friendship.
According to him, the Rashakai SEZ would be inaugurated soon which would increase industrial activities and create employment opportunities in the province.
Read more: PM Imran Khan, Uzbekistan President Agree To Boost Bilateral Ties
Mr. Nong said the Chinese government desired to further strengthen its bonds with Pakistan.