Pakistan Produces World Class Rice: NSFR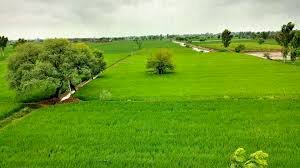 The quality of Pakistan's rice is acceptable globally according to Federal Minister for National Food Security and Research (NFSR) on Wednesday while attending a webinar on Sustainable Rice Production for Boosting Rice Export of Pakistan.
Syed Fakhar Imam said that last year 7.2 mn rice was produced. He mentioned that rice products of 2.5 billion USD were exported. There is a 30% contribution of rice in value addition. And rice contribution to GDP is 0.6 %.
He also said that 2.5 tones HA is the gap in our present production. He said that we need to invest in the rice industry. Syed Fakhar Imam said that we need to update our Phytosanitary systems.
Federal Minister was of the point of view that Rice is Pakistan's third largest crop in terms of area sown, after wheat and cotton. About 11 percent of Pakistan's total agricultural area is under rice during the summer or "Kharif" season.
Pakistan is a leading producer and exporter of Basmati and IRRI rice (white long grain rice).
Rice ranks second among the staple food grain crops in Pakistan and exports are a major source of foreign exchange earnings. Pakistan grows a relatively high quality of rice to fulfill domestic and export demand.
Rice accounts for 3.1 percent of the value added in agriculture and 0.6 percent of gross domestic product. Pakistan has two major rice-producing provinces, namely Punjab and Sindh. Both provinces account for more than 88 percent of total rice production.
Read More: PTI Government Top Priority Is The Protection Of Media Professionals
Punjab, due to its agro-climatic and soil conditions, is producing 100 percent of the Basmati rice in the country. Pakistan's "Kalar" bowl area, a local term that refers to a type of soil suitable for Basmati production, is famous for producing Basmati rice and is located between the Ravi and Chenab rivers in Punjab. IRRI rice is grown in both Punjab and Sindh.