Plane Experiences Engine Failure, Scatters Debris Over City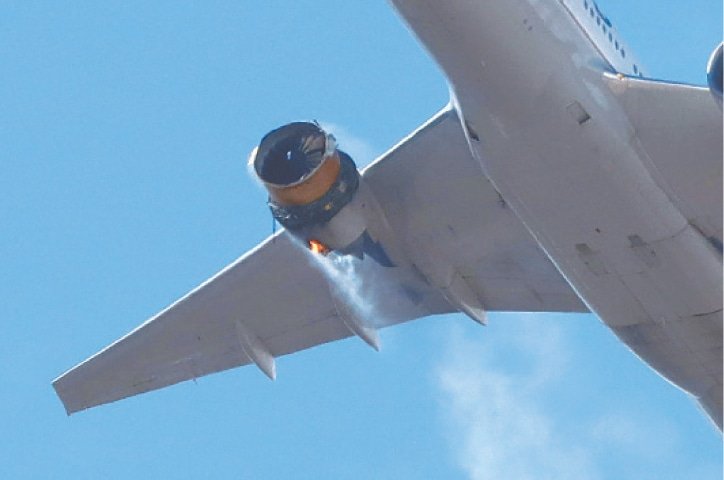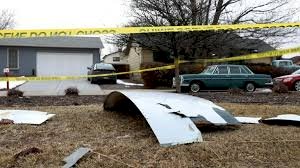 A United Airlines plane experienced a burning engine failure on Saturday shortly after taking off from Denver for Hawaii, dropping huge wreckage on a residential area before a safe emergency landing, officials reported.
According to the authorities, there were no injuries on the plane or the ground.
As reported by a passenger 'David Delucia', he thought they were going to die at one moment as the plane started losing its height right after the explosion.
Flight UA328 from Denver to Honolulu suffered an engine failure just after departure. It then returned safely to Denver and was met by emergency crews as a precaution, according to United Airlines.
Most passengers who were originally on UA328 were then on their way to Honolulu on a new flight, and those who did not want to resume their journey immediately had been provided with hotel accommodation.
As per the recording of a call in anguish, found from the website LiveATC, which broadcasts air traffic communications, the pilot demanded an emergency landing to turn back to Denver as a precaution.
"Three-twenty-eight, uh, heavy. We've experienced engine failure, need to turn. Mayday, mayday," he said in distress, without obvious fear in his voice.
"Mayday, aircraft, uh, just experienced engine failure," he informed after the tower asked him to repeat himself. "Need a turn immediately."
In the meantime, residents in the Denver area of Broomfield found large pieces of the plane dispersed around their community. It includes a massive circular piece of metal that landed in the yard of one of the residents 'Kirby Klements'.
It was a bit huge, he told CNN.
Kirby Klements along with his wife were enjoying a relaxing afternoon at their home when they heard a loud noise. Then, they saw a large chunk of metal wreckage fly past their window.
According to him, it landed squarely on top of his truck and fell off, and a separate large piece of wreckage also affected the neighbour's roof by putting a five-foot hole.
The Federal Aviation Administration stated that it was aware of reports of wreckage in the locality of the airplane's flight path and the agency and the National Transportation Safety Board would further inquire about the incident.
Read More: Parts Of Saudi Arabia Receive Unusual Snowstorm
Bloomfield police requested in a tweet not to touch or move if anybody finds debris of the plane. The @NTSB wants that all debris should remain in place for investigation.