Plane With 28 Passengers Crashes Into Sea In Russia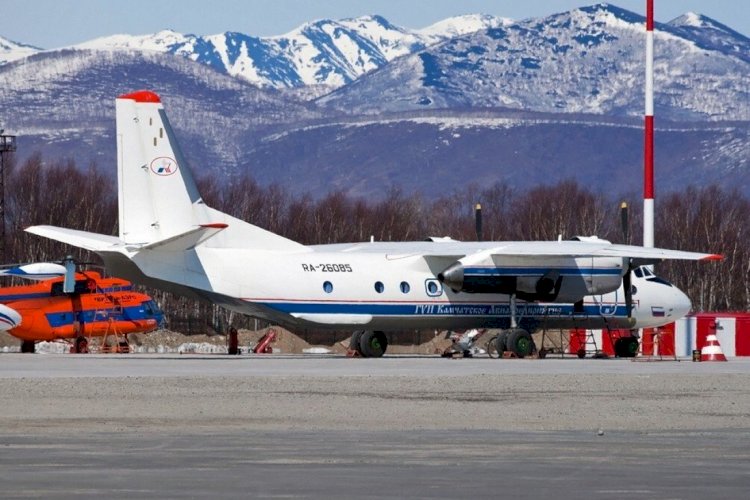 A plane carrying 28 passengers crashed into the sea on Tuesday off Russia's far eastern Kamchatka Peninsula while preparing to land, reported RIA (Russian Information Agency).
According to Russia's emergencies ministry, the plane, an Antonov AN-26 twin-engined turboprop, lost contact with air traffic control on the way from regional capital Petropavlovsk-Kamchatsky to Palana, a village in northern Kamchatka.
Numerous ships were en route to the crash site, as RIA cited emergency services saying.
There were 22 passengers and six crew on board, according to the ministry. Village mayor 'Olga Mokhireva' was among the passengers, quoted the TASS agency as per local authorities.
The weather was cloudy in the area at the time, stated Interfax news agency, quoting the local meteorology center.
The plane was from a company 'Kamchatka Aviation Enterprise' and was built in 1982 according to TASS.
Russia, once ill-famed due to plane accidents, has enhanced its air traffic safety record in recent years.
But owing to persistent aircraft maintenance and negligent safety standards the country has faced several deadly air accidents in few years recently.
The last major air accident occurred in May 2019, when a Sukhoi Superjet from the flag carrier airline 'Aeroflot' crash-landed and caught fire on the Moscow airport's runway, killing 41 people.
A Saratov Airlines AN-148 aircraft crashed near Moscow in February 2018, soon after take-off, killing all 71 people on board. According to a later investigation, the accident was caused by human error.
Read more: Philippine's Military Plane Crash Tragedy: 45 Died, Many injured
Another plane tragedy took place in 2012 when an Antonov AN-28 plane belonging to 'Kamchatka Aviation Enterprise' crashed into a mountain as it was flying from Petropavlovsk-Kamchatsk to Palana. Out of 14 passengers, 10 were killed. Both pilots among the dead were found to have alcohol in their blood, TASS reported.