KSA Denies Crown Prince Meeting With Netanyahu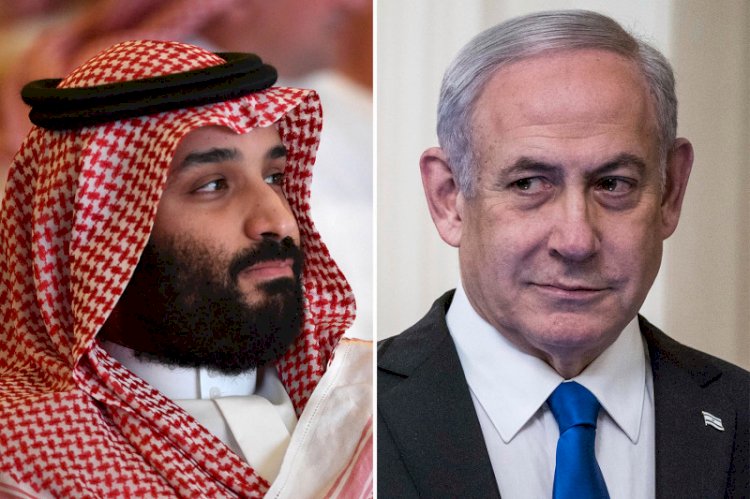 Kingdom of Saudi Arabia has denied all the reports by Israeli media of a meeting between Crown Prince Mohammed bin Salman and Benjamin Netanyahu in Neom during the visit of USA's Secretary of State Mike Pompeo.
Saudi foreign minister Prince Faisal bin Farhan wrote on Twitter, "I have seen press reports about a purported meeting between HRH the Crown Prince and Israeli officials during the recent visit by @SecPompe. No such meeting occurred. The only officials present were American and Saudi."
Earlier on Monday, Israeli news channels had made a statement that the Prime minister of Israel has flown to Saudi Arabia with Mossad head Yossi Cohen according to an anonymous official source, and met Crown Prince Mohammed bin Salman.
This news came only a few weeks after the Abraham accords were finalized between Bahrain, United Arab Emirates, and Israel to normalize the relations.
The United State of America played a key role in the deal brokering.
The crown prince was in Neom to meet Us Secretary of state Mike Pompeo who was visiting the kingdom. Reportedly Pompeo was present at the meeting between Israeli and Saudi officials.
Read More:Netanyahu & Mossad Head Fly To KSA, Meet Crown Prince
Israel has had a very long bad relationship with Arab countries, with a number of military conflicts and wars in their past. However, the relationship has been smoothing in the last decade, especially under the Trump administration.