Pakistani Climber Becomes Only Asian To Climb Africa's Highest Peak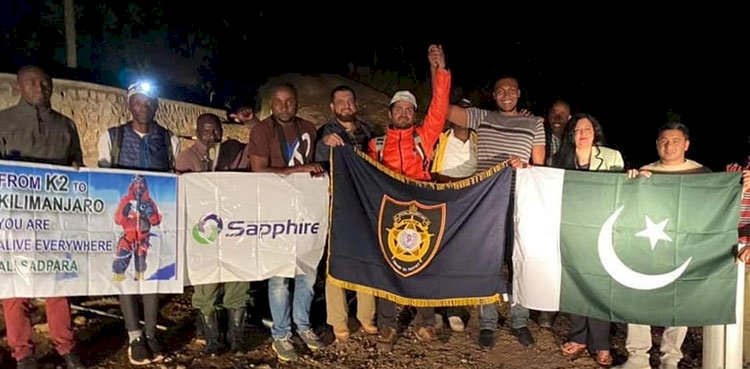 A 23-year-old Pakistani climber has scaled Africa's tallest Mountain called Mount Kilimanjaro in Tanzania today and has become the first Pakistani and Asian to do so in one day span.
The young climber Asad Ali Memon reached the finishing point of the summit called Mweka gate at midnight on 15-16 February. He was able to climb the Uhuru peak within 20 hours.
Pakistani climber started his mission on Monday from the Umbwe Gate which is the start point of the mountain. For this adventure, Asad Ali Memon chose the most hardest and challenging route for his summit.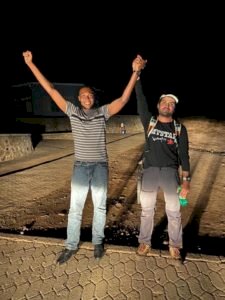 Africa's highest peak is in the United Republic of Tanzania and is 5,895 meters high, in feet it is 19,241.
"His mission to traverse the summit and return within one day (24 hours) has been achieved well within the time limit despite being a snowy and rainy weather during the day," the Pakistani High Commission in Tanzania said in their statement said, as quoted by ARY News.
The Pakistani climber wrote in excitement on his personal Instagram, "Feb 16 2021: Alhumdulillah, I became the only Asian & Pakistani to climb #kilimanjaro in less than 24hours. It took complete 20hours to summit and return back to the gate."
The 23-year-old has added a new feather to his cap with his latest achievement. Asad Ali Memon however already holds multiple records in his name. He is the youngest Pakistani climber to scale the highest mountain outside Asia i.e. Aconcagua, a mountain in Argentina. Also, Memon received a gold medal for climbing the highest mountain in Europe i.e Elbrus.
Read More: Weather Continues To Hinder Search Operation For Ali Sadpara & Others
The high commission of Pakistan in Tanzania said: "His solo summit of Uhuru peak will contribute to opening new vistas of collaboration in adventure sports and tourism between Pakistan and Tanzania." (As quoted by ARY News)