PML-N and PPP Have Allegedly Agreed To Resign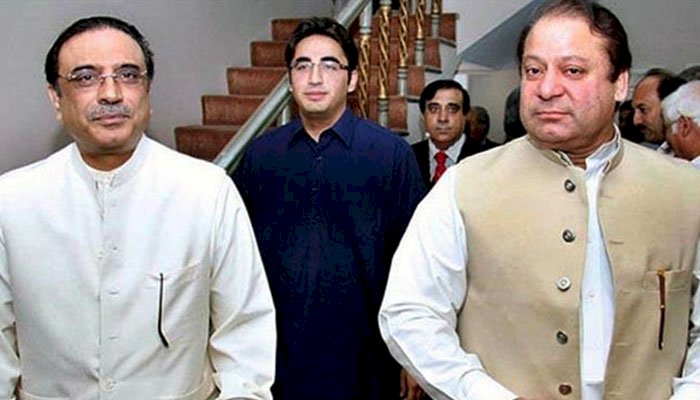 The opposition parties Pakistan Muslim League Nawaz (PML-N) and Pakistan People's Party (PPP) have agreed upon resigning from the National Assembly on Tuesday.
According to the sources PML-N founder Nawaz Sharif and PPP co-chairman Asif Ali Zardari had a detailed conversations with each other after which the decision was made. Nawaz Sharif had to convince Zardari to make this move against the government.
The close source said as quoted by ARY, "Both the parties have agreed to tender resignation from the NA at an 'appropriate time'."
The source also said that PDM'S meeting today will be very important as the strategy will be finalised.
They said the PML-N is going to suggest in the meeting to announce the long march at Lahore rally on 13th December.
They will also suggest that in PDM Lahore rally, deadline for Prime Minister Imran Khan's resignation will also be given.
Today in Islamabad, a PDM meeting is scheduled where all the heads of opposition member parties will be present.
Former Prime Minister Nawaz Sharif and Former President Asif Ali Zardari will also participate via a video link.
Read More: Person Throw A Stick On Maryam Nawaz In Shahdara Rally
As Bilawal Bhutto's coronavirus test has come out negative, he is reportedly attending the meeting as well.