Person Throw A Stick On Maryam Nawaz In Shahdara Rally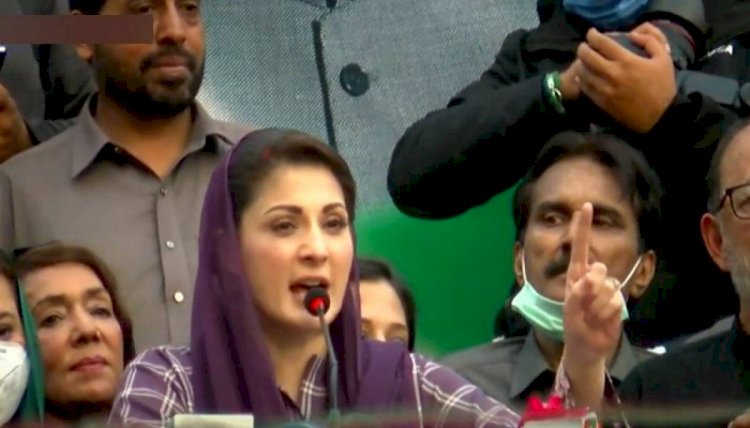 On Monday, the Vice president of PML-N Maryam Nawaz had faced another weird incident during her rally in Lahore. Maryam Nawaz was on the stage after her speech, a person from the crowd throw a stick at her. The stick slightly hit on the head. Fortunately, she remained safe.

The incident has clearly seen on the media, on the other hand, Maryam Nawaz confirmed the incident on his Twitter account. She wrote, "No sensationalization pls I had completed my speech and was on my way back when this flying stick hit me slightly. I think it was by mistake and not deliberate or aimed at me".

There was another incident on the same day, a worker of (PML-N) was beating severely after he touched Maryam Nawaz on her back during a public gathering in the Shahdara rally.

Read More: Maryam Nawaz Has A Great Taste Of Traditional Dresses

The man, still to be recognized, was standing along with other party supporters and workers queued to say goodbye to the PML-N leader on her way back home, the person tapped on the back of Maryam Nawaz.
Following his misdeed act, before being beaten by others the man was first slapped by a PML-N worker who was accompanying Maryam. However, Maryam Nawaz did not give any response at that time and left the place.