5 best podcasts to boost productivity and live a successful life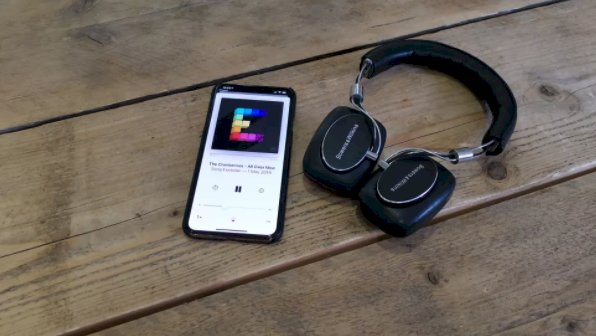 Image Source: The Future
The world of the internet has something for everyone on all topics. By "something" I mean any type of content for anyone, and also in different versions. So, if you are not a reader or simply do not have the time for books, you can always listen o a podcast while walking around and getting your tasks done.
The benefit of podcasts is that they are not several hours long like audiobooks but provide comprehensive knowledge about things that inspire enough to take action in the real-life. With that in the mind, here are a few podcasts on productivity and successful living that you should listen to for an extra enthusiasm to approach life.
Mindvalley podcast by Vishen Lakhian
Mindvalley has been a successful platform for practitioners of successful living for a decade now. The organization was started by an Indian motivational speaker and success mentor Vishen Lakhiani. In the start, only paid courses were offered regarding wealth abundance, focus, health, sleep, mindfulness, meditation, and much more.
But now their podcast is available to cover all kinds of factors that contribute to a successful and productive life. Through these podcasts, the free masterclasses are announced and courses are offered as a practical guide to apply the taught techniques in your life.
You can find this podcast on any podcast app for the Apple Store or Google Play.
Read How to become lifelong books person? 5 tips to apply.
Kwik Brain by Jim Kwik
Jim Kwik is a brain coach with in-depth knowledge of neuroscience and human behavior. He was a slow child who could not learn anything but grew up to be a tamer of his own mental potential. Now, he is giving back to the community by sharing his knowledge with the masses around the world. He explains all the factors including diet, routine, sleep cycles, stress, anxiety, etc that contribute to overall mental state.
His podcast is general advice and a sneak peek into his famous courses on mental training. You can listen to his podcast on App Store and Spotify.
The Daily Mastery by Robin Sharma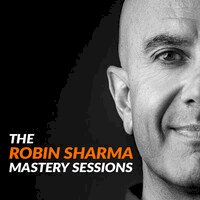 The author of famous books The 5am Club and The Monk Who Sold His Ferrari, Robin Sharma has now his own podcast where he talks about the mental and physical tools to have the productive mindset that you can apply to have a successful life.
He teaches self-love, leadership, positive thinking, gratitude, and much more in his podcast that you can apply as an instant solution to any obstacles in your life. You can find his podcast on Soundcloud and iTunes.
The Productivity Show by Asian Efficiency
This is probably one of the best podcasts you can find online. The biggest advantage is that it negates the rigidity of productivity techniques, keeps everything simple and actionable, and is designed for the modern lifestyle.
Also, the podcast hosts the biggest personalities of the personal development world like James Clear(author of Atomic Habits), David Allen( founder of Getting Things Done), Greg McKewon(author of Essentialism), and Cal Newport(author of Deep Work). The collective knowledge of these brilliant self-development enthusiasts makes this podcast a "fist of golden knowledge" to instantly apply to your life.
You can find The productivity Show podcast at iTunes, Google Play, Spotify, Overcast, and Stitcher.
The 5am Miracle Podcast by Jeff Sanders
Quoting the introduction from the website itself,
"The 5am Miracle is dedicated to dominating your day before breakfast. The core habits include early mornings, healthy habits, personal development, and rockin' productivity."
The host Jeff Sander also has his own The Rockin' Productivity academy where he mentors masses to apply the taught techniques to their real lives. His podcast comprehensively covers some topics while others are a glace into what he teaches in his academy.
You can find this podcast on Apple Podcasts, Spotify, Overcast, Google Podcasts, Android, Pandora, and RSS.
So many other podcats are out there covering productivity and successful life from a different perspective. The basic knowledge remains the same. Only techniques are modified. These are our favorite picks. But you can always search for yourself and pick the one suiting your needs the most.