Ramazan plan for Umrah, Itikaaf announced by Saudi Arabia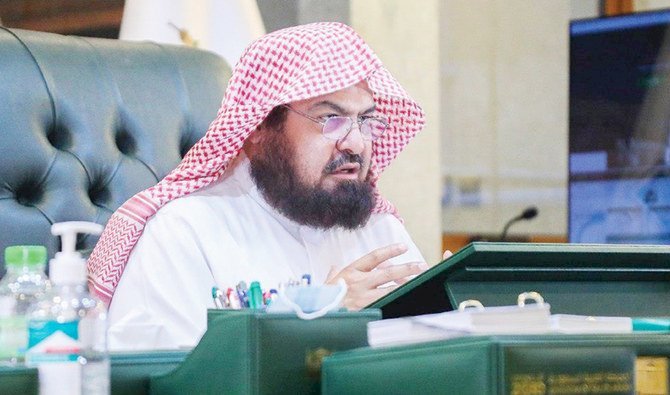 Ramazan operation plans have been announced by Saudi Arabia for the two holy mosques in Makkah and Madina.
According to the head of the General Presidency for the Affairs of the Two Holy Mosques, Sheikh Abdurahman Al-Sudais, Umrah pilgrims will be allowed to carry out Tawaf on the first floor throughout the month of Ramazan.
Five areas will be available for prayers at Makkah's Grand Mosque, as stated by Al-Sudais including the eastern courtyard and a selected area for special needs worshippers. It was declared by him during the annual media meeting to initiate the presidency's operational plan for Ramazan.
There will be unavailability of Zamzam water coolers for pilgrims. But 200,000 bottles of Zamzam water will be provided to visitors daily.
Al-Sudais further mentioned that performing itikaaf and the distribution of iftaars at the Grand Mosque in Makkah and the Holy Prophet's (PBUH) Mosque in Madinah will remain deferred.
Though, people who want to break their fast at the Grand Mosque or Prophet's Mosque can do it by taking their water and dates only for their consumption and will not be permitted to share it with others.
Also, it will not be acceptable for people to have meals within the mosque premises or courtyards. But the presidency will be responsible to provide ready-made iftar meals for those visiting the mosque and these will be distributed individually.
Al-Sudais, also the imam of the Grand Mosque, advised pilgrims to get vaccinated against the coronavirus.
Read more Fasting Helps Alleviate Diabetes, Psychological Disorders, And Other Illnesses: Experts
"I urge visitors of the Two Holy Mosques to get themselves vaccinated against the COVID-19 to ensure their protection and other pilgrims and worshippers," he stated.