PCB releases Pakistan vs Zimbabwe schedule of T20, Test series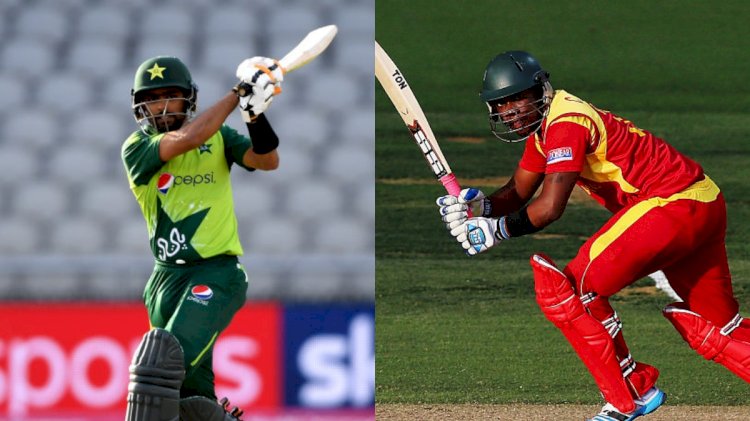 The Pakistan Cricket Board (PCB) Sunday released the schedule of the Pakistan tour of Zimbabwe during which the teams will play three T20 and two Test matches. Pakistan will be the first country to play 'men's international cricket' in Zimbabwe in the post-COVID-19 period.
As per a PCB statement, the Pakistani team will reach Harare from Johannesburg on 17 April, where the five matches will occur from 21 April to 11 May. The T20Is will start at 2 pm and the two Tests will begin at 12:30 pm.
After the T20Is on 21, 23, and 25 April, Pakistan will play two Tests with Zimbabwe, the first of which will commence on 29 April. Whereas, the second Test will start on 7 May.
This will mark the first occurrence of the two sides encountering the peak format of the game since September 2013 which was also Pakistan's last Test on Zimbabwean ground.
Since the spread of the COVID-19 pandemic, the Pakistani team has visited England and New Zealand, in addition to hosting Zimbabwe and South Africa.
Pakistan Shaheens also visited New Zealand in case of men's side, whereas the women's sides toured South Africa and Zimbabwe, the trip that was shortened because of postponement in flight operations.
The Pakistan U19 team will visit Bangladesh for four-day and five 50-over-side matches, the coming month.
As stated by PCB's Director International Cricket, Zakir Khan, "The Pakistan Cricket Board has been at the forefront for the restoration of international cricket in the post-COVID-19 world and the Zimbabwe trip is another step in that regard."
Read more Pakistan's national sports policy forwarded to PM Imran Khan without consulting stakeholders
According to him, PCB has always sustained that cricket and COVID-19 can exist together in a safe and secure environment. The cricket board will continue to prove this to assure the game development and flourishment in these hard and challenging times, he added.