Saudi-Paki Relations Are Not Affected By Global Changes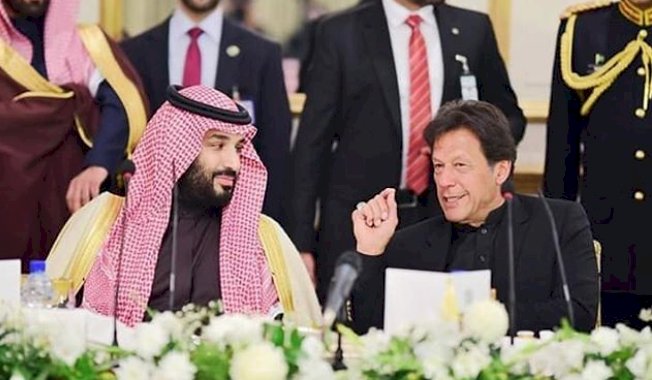 Federal Minister for Science and Technology Fawad Chaudhry meets with Saudi Ambassador Nawaf bin Saeed Al Maliki. Bilateral relations and the promotion of mutual cooperation were discussed during the meeting.
Pakistan-Saudi Arabia relations are not limited to the government level but these relations are between Saudi and Pakistani nations.
Pak-Saudi relations are invincible and do not depend on changing global scenario. Saudi Crown Prince Muhammad bin Sultan's visit to Pakistan and Prime Minister Imran Khan's visit to Saudi Arabia reflects the strength of Pak-Saudi relations.
The sanctity of the two holy shrines is part of the faith of every Muslim and respect for the servants of the two holy shrines is obligatory on every Muslim.
Read More: Punjab & KPK Are Locust Free
Fawad Chaudhry briefed the Saudi Ambassador on the ongoing projects in the Ministry of Science and Technology. The Saudi ambassador praised Fawad Chaudhry's efforts to reform the Ministry of Science and Technology.
Fawad Chaudhry urges Saudi companies to cooperate and invest in Pakistan's agricultural sector.