Collaborations Of Stakeholder For Betterment Of Karachi Yielded Positive Results : Shibli Faraz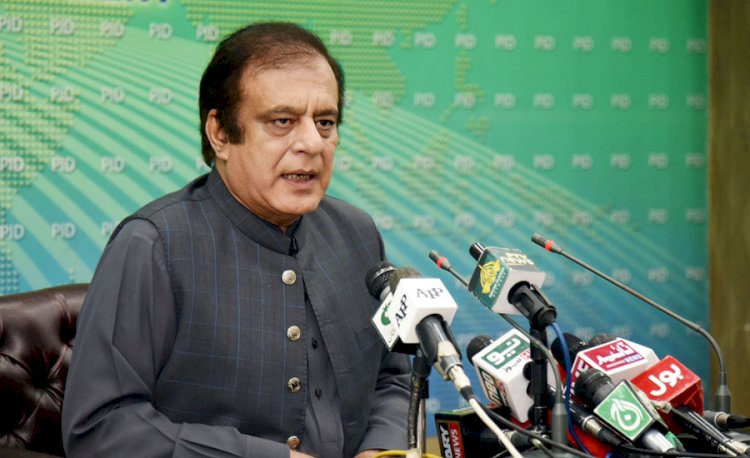 ISLAMABAD, Aug 16 (APP): Senator Shibli Faraz, Federal Minister for Information and Broadcasting revealed that working in collaboration with the stakeholders was a positive sign as Karachi is an economic hub of the country. He said that while he was talking to a private channel and further acknowledged the efforts made by the stakeholders to resolve the issue.
He further suggested that all political parties should have a common standpoint despite the differences since it has become worst regarding garbage, sewerage, and other infrastructure. He highlighted that everyone should work for the betterment of the country and the welfare of its people. While talking about the National Accountability Bureau (NAB) laws, he revealed that the government wanted to bring reforms in the National Accountability Bureau (NAB) laws but the opposition wanted to change the bureau's laws as per their whims to escape from accountability.
He, however, said the government would never make any compromise over across the board accountability. The government had prepared a plan for bringing institutional reforms, he added. According to Shibli, the country was facing multiple issues due to bad governance of the last many decades which could not be addressed overnight.
Read More: Three Sewerage Drains Almost Cleaned; 30,000 Tons Of Dirt Lifted
While commenting on Punjab Chief Minister Sardar Usman Buzdar appearing before the NAB he said that the CM is appearing without any fear and hooliganism. The CM was facing the allegations however no corruption was proved against him, the minister said. Usman Buzdar was the choice of Prime Minister Imran Khan, he added. He said maintaining law and order was the responsibility of the government.
On the occasion of PPP Co-Chairman Asif Ali Zardari's appearance before NAB in Islamabad on Monday, all necessary arrangements would be made to avoid a situation like Maryam Nawaz's appearance before NAB in Lahore. Replying to another question, he said appearing with the procession before the institution was aimed to pressurize the institution which was against the democratic norms and supremacy of law.
He also highlighted that policies created to handle the COVID-19 by the government were being acknowledged internationally which means that the government handled the virus spread effectively.