Shoaib Malik's Sports Car crashed into a Truck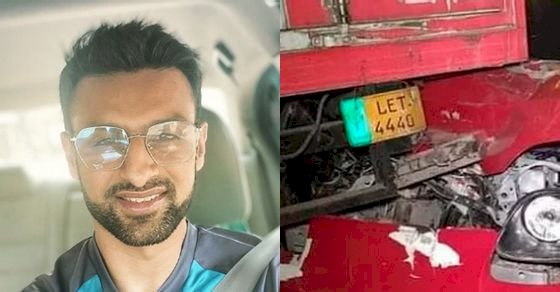 Pakistani cricket player Shoaib Malik was in a car accident in Lahore on Friday, however he got away scratch free.
He revealed the new of his involvement in the accident on Sunday via his social media accounts.
The accident happened after he left the draft ceremony of Pakistan Super League (PCB) that was held on Friday at the Pakistan Cricket Board Headquarters.
His car skid on the road and crashed into a truck that was parked outside the National High Performance Centre building in Lahore.
According his manager it was due to dense fog on the road and due to it he could not see anything.
After images of his damaged sports car started circulating on social media, and started worrying his fans, Shoaib Malik came on Twitter to reassure his fans and announce that he was thankfully unhurt.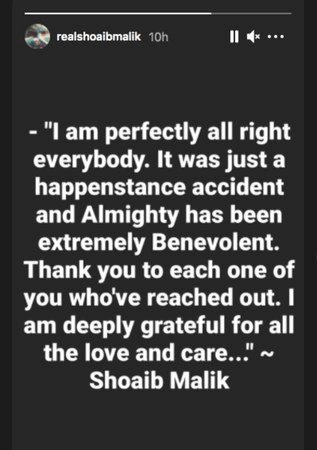 In the fleets he wrote, "I am perfectly all right everybody. It was just a happenstance accident and Almighty has been extremely Benevolent. Thank you to each one of you who've reached out. I am deeply grateful for all the love and care."
Read More: Psl 6 Draft: Franchises Choose Best Possible Squads
His fans and others took a breath of relief at his confirmation of wellness and wished him well.