The UK Plans To Launch A 'Traffic-Light System' For International Travel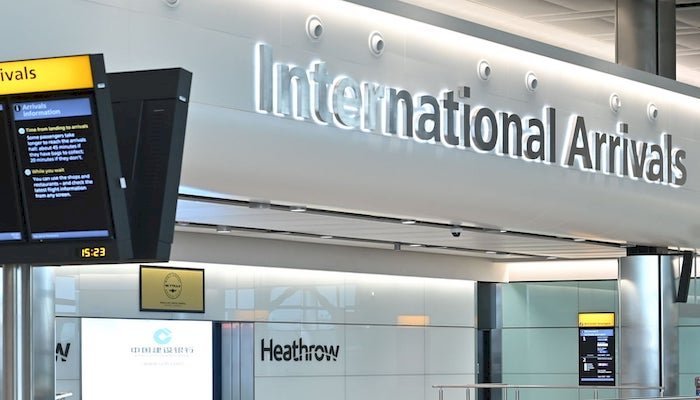 As the United Kingdom emanates from a lockdown, it plans to launch a "traffic-light" system today (Monday) to restart international travel.
The announcement was made as the UK has set a temporary date of May 17 to resume international travel.
As stated by Downing Street late Saturday, travel destinations will be marked green, amber, or red per virus risk, with the government to add further details on Monday.
International travel is currently prohibited except for a few permitted reasons. This has created immense repressed demand for summer holidays abroad.
According to Prime Minister Boris Johnson, "We are making every possible effort to enable the reopening of our country as safely."
The government stated that the new system will help in ensuring the UK´s vaccine progress isn´t threatened and will guide the travellers.
People travelling to low risk "green" countries will have to take a virus test before and after they travel, the government stated. Whereas, those moving to amber or red countries will have to quarantine afterwards.
At present, people arriving in the UK from abroad are required to stay in quarantine for 10 days. On the other hand, British nationals who come from a prohibited "red list" of high-risk countries experience costly quarantine in government-approved hotels.
The government advised people not to reserve summer holidays as it was too early to predict the green-lighted countries at that time. It will allow several people to attend public events like football matches from this month in trials of a virus certification system.
Over 31 million first vaccine doses have been given by the UK and more than 5 million second doses. The rollout has far outshined popular holiday destinations such as France.
Read more: McDonald's Pakistan Launched An Initiative Where Females Can Deliver Food
This has enhanced the public mood after over 126,000 people lost their lives from the virus in the United Kingdom, the highest toll in Europe.