Indonesia Floods, Landslides Killed Around 75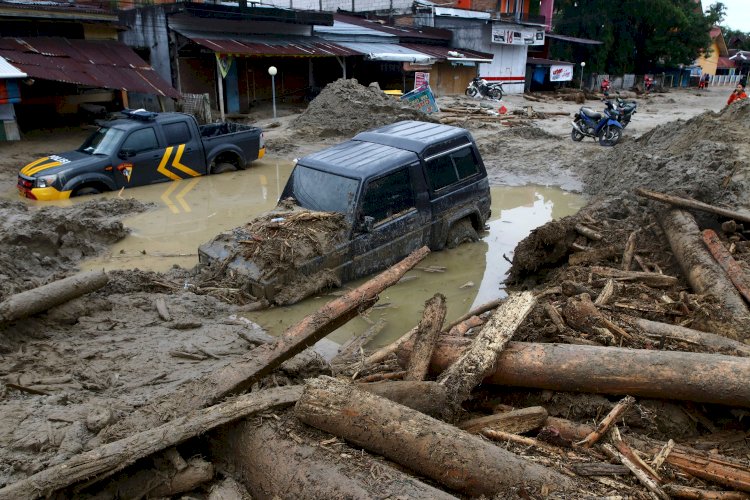 Flash floods and landslides in Indonesia and neighbouring East Timor left, over 75 people dead whereas many are still missing, officials stated on Monday.
Floods flashed by heavy rain have destroyed islands effecting from Flores in Indonesia to East Timor, leaving thousands escaping into shelters.
The floods and subsequent landslides resulted in dams overflowing, submerged thousands of houses, and left rescue workers to struggle to reach stuck survivors.
According to Indonesia disaster management agency spokesman, Raditya Djati, "55 is dead, but this number is a rough estimation and will change, whereas around 42 people are still missing."
At least 21 people had also lost their lives in East Timor, stated by an official in the small half-island nation that lies between Indonesia and Australia.
Many casualties were also reported in Timor's flooded capital Dili. Homes covered with mud, bridges, and roads in Indonesia's East Flores city, where saviours struggled to reach a remote and worst affected area due to rains and strong waves.
"The extreme weather along with mud has turned out to be a serious challenge and the remains accumulating there has obstructed the search and rescue team," stated Djaiti.
Scared residents moved to temporary shelters across the remote area or took refuge in the remaining of their homes.
As stated by Alfons Hada Bethan, head of the East Flores disaster agency, "The refugees are spread out. Hundreds are in each sub-district, but many others are staying at home."
In Lembata, an island in the middle of Flores and Timor, parts of some villages were swept down a mountainside by a stream of mud, resulting in falling on the shore of the ocean.
Read more: Taiwan Train Tragedy Leaves 36 Dead, Several Injured
In January, flash floods struck the Indonesian town of Sumedang in West Java, taking the lives of 40 people. And last September, at least 11 people lost their lives in landslides on Borneo.