Trade Between Pakistan And Uzbekistan Begins via Afghanistan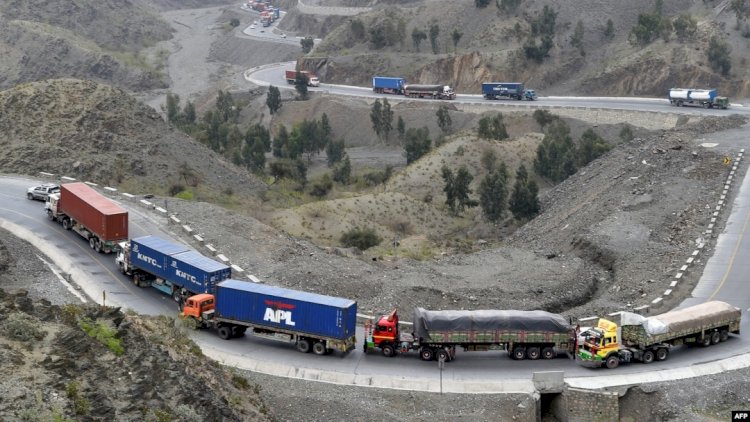 Trade between Pakistan and Uzbekistan has begun for the first time, via Afghanistan. It is being considered as an important step towards economic progress in the region.
According to officials, this trade is at present going on under an international convention. The two countries are likely to sign a formal agreement shortly.
Last month, Pakistan sent a truck from the Karachi port to Tashkent through the Torkham border crossing. The truck loaded with medicine and other medical supplies reached Tashkent in 48 hours. After two days, it returned to Faisalabad carrying leather products.
Bilateral trade between the two countries is intended to enhance trade between regional states.
The project was due to be implemented for the past several decades and has been delayed due to the uncertain situation in Afghanistan.
PM Imran Khan's assistant on trade Abdul Razzak Dawood stated last month that trade ties with partner countries are important for sustainable business relationships.
According to him, to promote international trade, Pakistan will benefit from its geographical position. "The country's current relationship with Uzbekistan and Afghanistan is an important development in this respect," he said.
According to Dawood, the government's goal is to make Pakistan a hub for trade, transit, and mobility.
In March, the Uzbek foreign minister visited Prime Minister Imran Khan in Islamabad where the two leaders agreed to expand bilateral trade.
Pakistan offered to facilitate Uzbekistan in terms of trade in Karachi and Gwadar. In the discussion, Pakistan was mentioned as a 'gateway for the Central Asian states'.
Read more: PM Imran Khan, Uzbekistan President Agree To Boost Bilateral Ties
Uzbekistan, a non-coastal country, relies on Iran for its trade.