Why Captain Safdar Arrested In Karachi?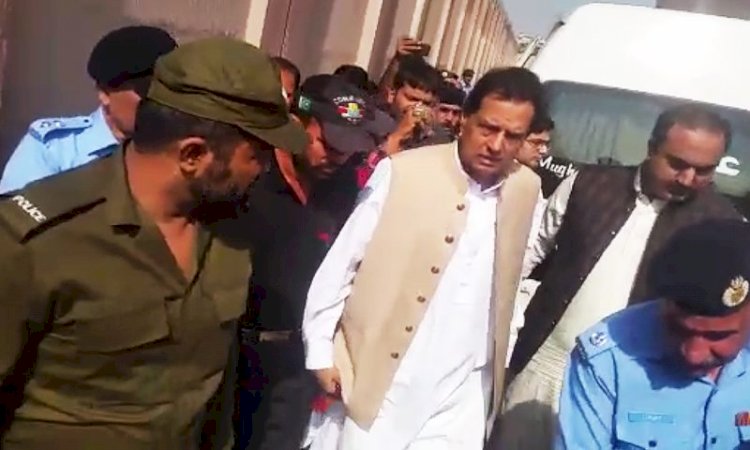 Captain Safdar, PML-N leader, son-in-law of Nawaz Sharif was arrested by Sindh police from the hotel room on Monday morning.
PDM (Pakistan democratic movement), a combined effort of eleven opposition parties is recently doing power shows in different parts of the country. The second power show was held in Karachi on Sunday.
Maryam and others went to Quaid Mizar to recite Fateha before PDM jalsa where Captain Safdar chanted the slogan 'vote ko izzat do (honor the vote)' and make others accompany him for quite some time.

Read More: Zardari Graduates: Gets a Degree In Crime ?
While the mausoleum is protected under special ordinance "The Quaid-e-Azam (protection and maintenance) ordinance, 1971". According to which no person can participate in any political activity, demonstrations within the premises of Mizar and if done it is a punishable offence with imprisonment up to three years, or fine, or both.
This arrest seems to symbolize something big in Pakistan's political scenario. As it was followed by the reaction from all revelries involved almost immediately. Maryam Nawaz wife of Captain Safdar and vice president of PML-N tweeted saying, "Police broke my room door at the hotel I was staying in Karachi and arrested Capt. Safdar".
Whereas, PM advisor Mirza Shahzad Akbar called the incident a 'publicity stunt' and answering to Maryam tweet he told her that Sindh police is under PPP government their ally now-a-days.
On the other hand, Saeed Ghani said that the action of police was not on the orders of Sindh government. He said that what Safdar did at mausoleum was not appropriate adding that this whole incident is a sheer attempt to create difference in PDM parties that will be thwarted.
In the midst of this political outrage whose settling point is unseen by all. Pakistanis eagerly wants their representatives to take the responsibilities and address the sufferings of people and country as a whole at global arena.