Earthquake Of Magnitude 7 Hit Turkey & Greece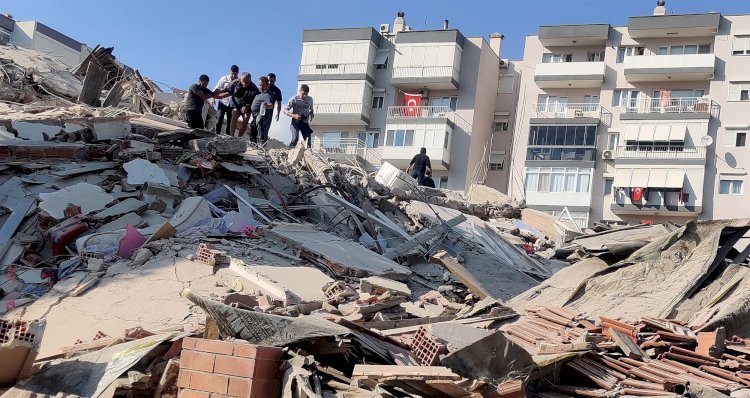 Today Turkey and some parts of Greece hit by a massive 7.0-magnitude earthquake which left both countries in a panic.

According to Turkey's disaster management authority, eight people have been dead and 250 have been injured. On social media there is some video footage showed buildings in the Turkish city of İzmir had been badly damaged.
Though in images showed one building in the city of Izmir collapsed with people climbing over the ruined building. Some video shared on Twitter which shows wreckage spread across a central Izmir boulevard. It is reported 20 buildings are collapsed in Izmir; it was not clear so far how many people were trapped under the wreckage.

In videos, you can also see flooded streets in the city of İzmir bringing with it household furniture. It seems that it is caused by a small tsunami following the earthquake.

Read More: Arzoo Raja: A Case Of Forced Conversion And Child Marriage
The Turkish interior ministry said search, rescue, and first aid teams were sent to the Izmir city immediately. The appropriate actions are taken by the disaster teams of the Turkish Red Crescent.
Residents of Samos, a Greek island, were urged to stay away from coastal areas because some rockfalls were also reported.