A Fresh Case Of Poliovirus Reported In Punjab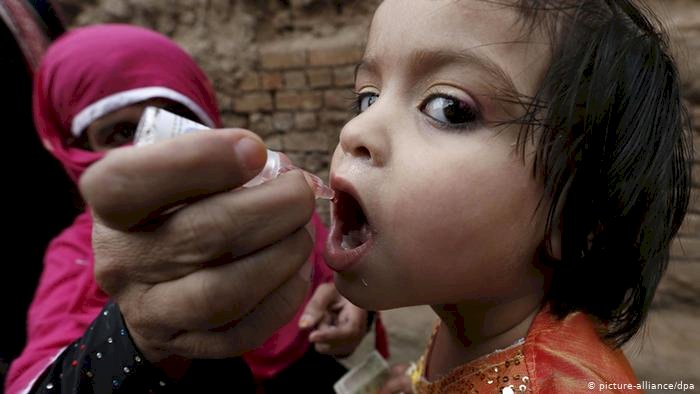 A new case of polio was reported in Layyah, a district of Punjab. This makes the total tally of 14 cases in the province of Punjab.
The anti-polio program announced that a fresh case of Polio disease, which causes crippling in the patient has been found in a resident of Layyah. The victim of the disease is a child and both of his lower limbs are fully paralyzed.
The annual number of cases this year in Punjab is 14, however, the overall national number is 81 this year.
On 17th of October, the Health Department of Balochistan reported two new cases of poliovirus as well.
After this, the final yearly poliovirus tally of the Balochistan province is at 23.
In their statement, the health department said that the polio disease casein a four-year-old child was reported in a town of Quetta named Chiltan.
The second case was found in a 15-month-old child from Barshor in the Pishin District of Balochistan.
Read More:Polio Campaign Achieves 94% Of Its Target In Karachi
In the world, Poliovirus as an epidemic survives in only two countries, Pakistan and Afghanistan.