AFC Announces North Korea's Withdrawal From World Cup Qualification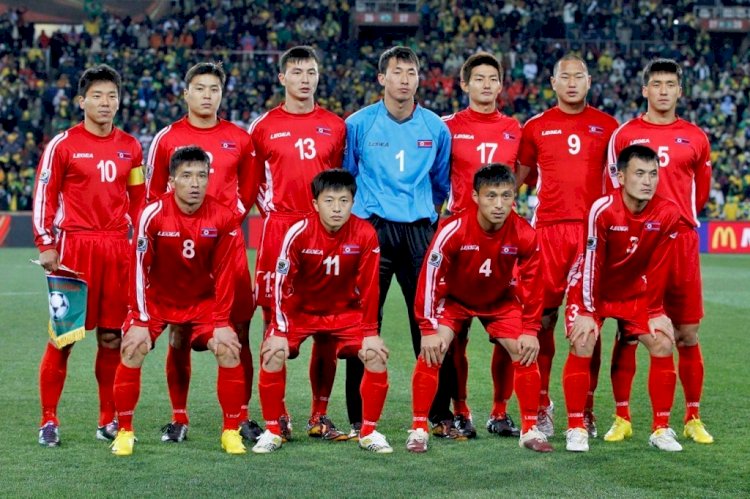 The Asian Football Confederation (AFC) confirmed on Sunday that North Korea has withdrawn from the coming month's qualifying tournament for the 2022 World Cup finals to be held in Qatar.
"The Asian Football Confederation has confirmed the quitting of the DPR (Democratic People's Republic) Korea Football Association from the Asian Qualifiers for the FIFA World Cup Qatar 2022," stated the AFC in a statement.
So far, Pyongyang (Korea's capital) has not specified any official reason for pulling out of next month's qualifiers for the tournament, to be organized in Qatar in November and December 2022. However, according to South Korean media, it is because of concerns over the Covid-19 pandemic.
No qualifiers have been available in Asia owing to the spread of the virus, since November 2019, resulting in most of the second round of Asia's preliminary tournament for the Qatar World Cup being postponed until June.
Last month, according to the AFC, it would change the format of the tournaments so each group of five nations would be able to play in one host country.
As per the South Korea schedule, it is hosting North Korea, Turkmenistan, Lebanon, and Sri Lanka in Group 'H' qualifying matches from June 3-15 in Goyang, situated in the north of Seoul, but according to North Korean officials, their southern counterparts want to withdraw this month.
Before the withdrawal, North Korea was at fourth place in the standings after five matches, with eight points and on the same level with Lebanon and South Korea, who have played one game less. Also, it is one behind leaders Turkmenistan with three games still to be played.
Only the winners of the group are certain to get a place in the third round of qualification, scheduled to start in September, along with the top four runners-up.
The AFC stated that it will discuss North Korea's decision of withdrawing to governing body FIFA, as to how the country's exit from the competition will affect the group standings to be announced in due course.
The decision will also result in North Korea's withdrawal from the 2023 Asian Cup, to be held in China, as qualifications for the World Cup and the continental tournament are mutual.
Pyongyang's decision to pull out comes almost a month later after the country announced that it would not be a part of this year's Tokyo Olympics, mentioning concerns over the pandemic.
Read more: Pakistan Baseball Team Qualify For The Asian Games 2022
North Korea was among the first countries to close its borders in neighbouring China, more than a year ago to protect itself from the virus that first emerged there.