Which Gesture Of Virat Kohli For Anushka Went Viral?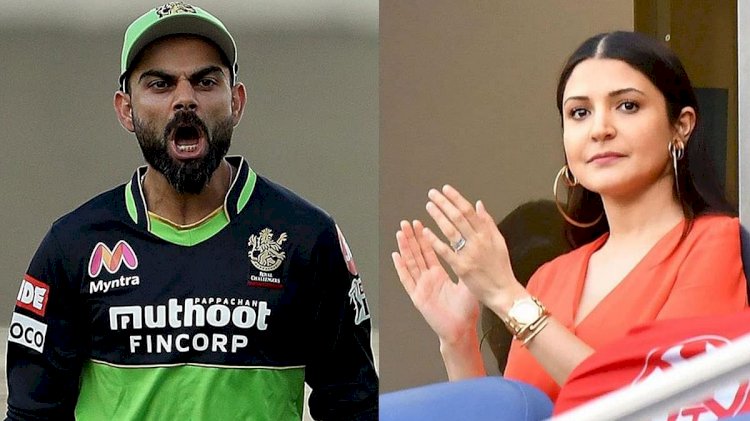 Virat Kohli is the captain of the Royal Challengers Bangalore team, they have lost back to back two matches in this IPL series. On Sunday, Royal Challengers Bangalore team was played against Chennai Super Kings and they lost the match by eight wickets. During the match, the captain Virat Kohli made a gesture to his wife Anushka Sharma, who was in the stands cheering her husband, the video went viral on social media. There was a short video clip in which Kohli can be spotted asking Anushka if she's eaten something or not to which the actress replies with a thumbs-up sign.

Read More: Why Umar Gul Announced His Retirement

Anushka Sharma has been seen in the stands in many matches of RCB this year. Mrs. Kohli was spotted when Kohli hit a match-winning knock of 90 runs against Chennai Super Kings earlier in the tournament. Once again Anushka was spotted cheering for her husband when he was going back to the pavilion after marvelous batting against CSK in Dubai.

Read More: Neha Kakkar Has Finally Tied The Knot With Rohanpreet

India's famous couple Virat Kohli and Anushka Sharma have become the hot topic of news since they made the pregnancy announcement on media.