Akcent Congratulates Asif Ghafoor On Promotion To Lt General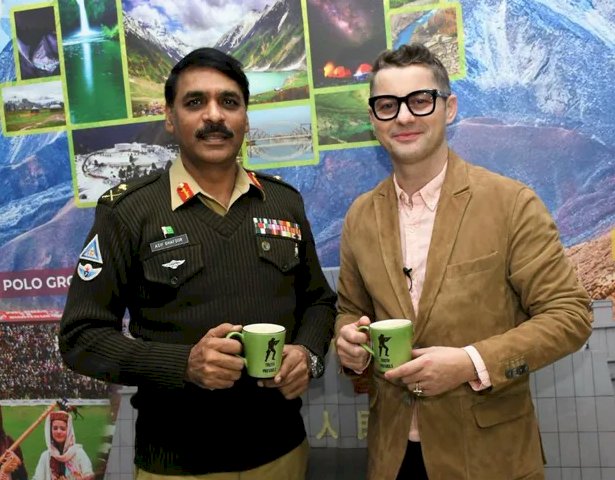 On Wednesday, Pop singer and dancer Akcent took Twitter and congratulated former DG ISPR Asif Ghafoor on his promotion to the rank of lieutenant general in the Pakistan army.

He shared the picture of him and lieutenant general Asif Ghafoor on Twitter and complimented him with the caption saying, "congratulations to you my friend for being promoted to the rank of Lieutenant General".

The caption further says that he cannot wait to have a cup of fantastic tea again. People are referring to it as his way of trolling the IAF.

This is not the first time pop singer has taken a dig at IAF and praised PAF. Earlier this year, he posted a picture on Facebook with two soldiers and wished Pakistanis a happy Independence Day.

The caption to the picture was also 'the tea was fantastic', amusing the Pakistani social media users.

Read More: Six Pak Army Officers Promoted To Lt General Rank: ISPR

All these events are meaningful when one knows about the incident of Abhinandan, an IAF pilot who was captured by the Pakistani army when he tried to violate the border. After his arrest, a video of him praising the Pakistani tea saying that he was treated well, and the tea served was fantastic.