First 2021 Update Is Here For WhatsApp Users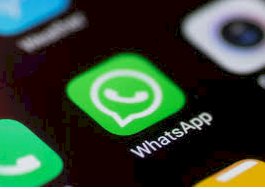 The instant messaging app WhatsApp has submitted an update request to google play for android making it the first update for the year 2021.
WABetainfo announced that the update version 2.21.1.1 has been updated in google play for android.
The portal said that initially, WhatsApp is asking certain users to accept the new terms and conditions.
As per the portal accepting the new conditions will not affect the WhatsApp experience for the user calls, messages, and status will remain end-to-end encrypted in the new terms and conditions as well.
WhatsApp is trying to allow the users of its web version to communicate without keeping the mobile connected and active by introducing a public beta. This will be a great help for users of the web version.
Read More: WhatsApp Will Not Be working On Old iPhones & Android Phones
Most importantly the multiple device feature that is not available for all users currently will be available for all after the update. The new update will allow the user to use WhatsApp on multiple devices without the requirement to connect the main device to the internet.