LHC Turned Down The Petition Asking For Rising The Eggs Prices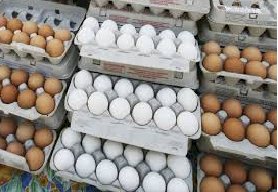 On Tuesday, Lahore high court turned down the plea of poultry owners to increase the price of chicken eggs.
The plea was made by the poultry farms to allow them and ask the government to increase the prices of the chicken eggs.
Lahore high court justice Jawad Hassan issued notices to the Punjab government and Lahore deputy commissioner and asked them to submit their views on the petitions filed by the farm owners.
Justice Jawad commented in the hearing that do you want poor people to not be able to afford even eggs in the winter season.
Eggs are food for the poor, they are already being sold at higher prices than the normal. Remarked justice Jawad.
Read More: Free Wifi Service Not Shut Down In Punjab: Chairman PITB
It is the government's responsibility to keep the prices of essential commodities in check stated by the court. The court guided the provincial government to ensure the availability of essential goods at a lower price to the general public.