Remake Of 90's Hit Coolie No. 1 Gets Second Lowest Rating On IMDb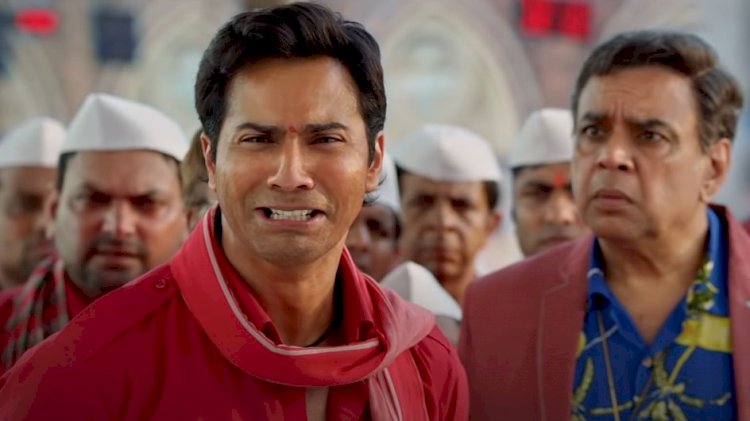 Some movies are a hit and some major flops. There is a new trend in Bollywood of remaking old school hits of Bollywood in the hope that they will be hit as well.
Varun Dhawan and Sara Ali Khan's recent film Coolie No. 1 was one of these films but instead of being a hit like the original, it has become a massive flop.
The remake of Coolie No. 1 received second lowest rating on IMDb, which is an online database of information on films, dramas, seasons, and other shows.
The movie was released on 25th December on OTT platform that is Amazon Prime. It became the most watched movie but the rating and reviews were very disappointing.
On IMDb the remake movie has received 1.3/10 rating which is very poor and is second lowest on rating site.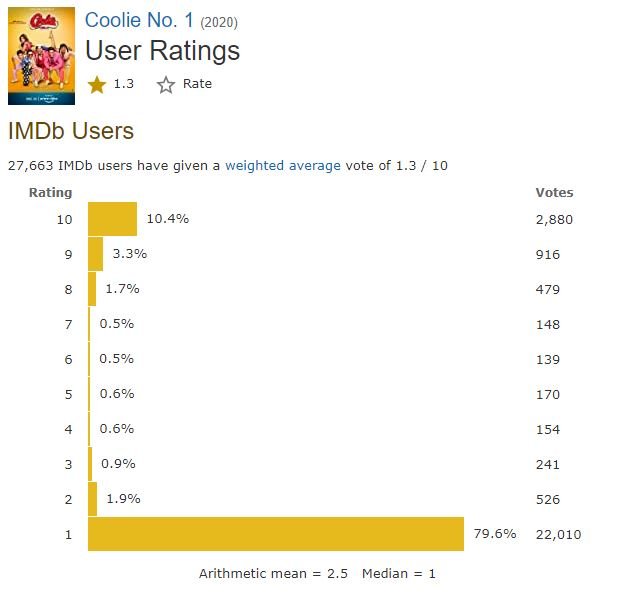 The only movie that is below Coolie No. 1 remake is Sadak 2 that is also a remake of 90's hit. Sadak 2 starred Sanjay Dutt, Aditya Roy Kapur and Alia Butt.
It seems that it is not a good time for remakes in Bollywood currently.
Read More: Which Shan Masala Is Zayn Malik And Gigi Hadid's Favourite?
The OG Coolie No. 1 was released in 1995 and starred Legendary Govinda and sensational Karisma Kapoor.