China Unveils The World's Fastest Train.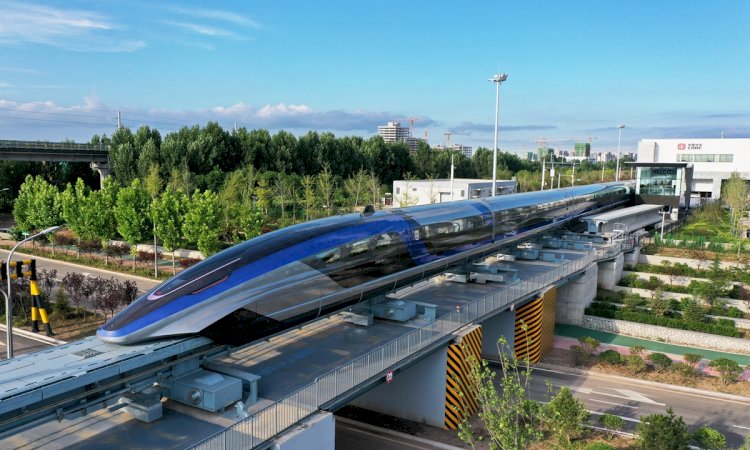 China unveiled the world's fastest train, the Maglev train capable of covering 600km/h.
It was self-developed by china and marks the country's latest scientific and technological achievements in the field of transit rail, according to the China Railway Rolling Stock Corporation (CRRC).
Its record-breaking speed means that it can cover a 1000km distance in between 2.5 hours only. As compared to a journey that normally takes three hours by air and five-and-a-half hours by high-speed rail.
According to a reporter, the maglev train uses electromagnetic force, with the train itself "levitating" above the track with no actual contact between the train body and rail.
Read More: AJK Elections 2021: Celebrations broke out as PTI take lead.
China has been using the technology for almost two decades on a limited scale. Shanghai has a short maglev line from one of its airports to town.
The train can travel with two to 10 carriages. Maglev has advantages in term of efficiency, speed and also produce very little noise. The train provides the best solution for trips within the range of 1,500 km, Ding chief engineer of the project said, adding it fills the speed gap between aviation and high-speed trains.
Several Countries ,Japan and Germany, have been looking at how to build maglev train networks, although compatibility with existing train networks is an obstacle.