After 158 Days Ali Sadpara's Dead Body Found By His Son Sajid Sadpara.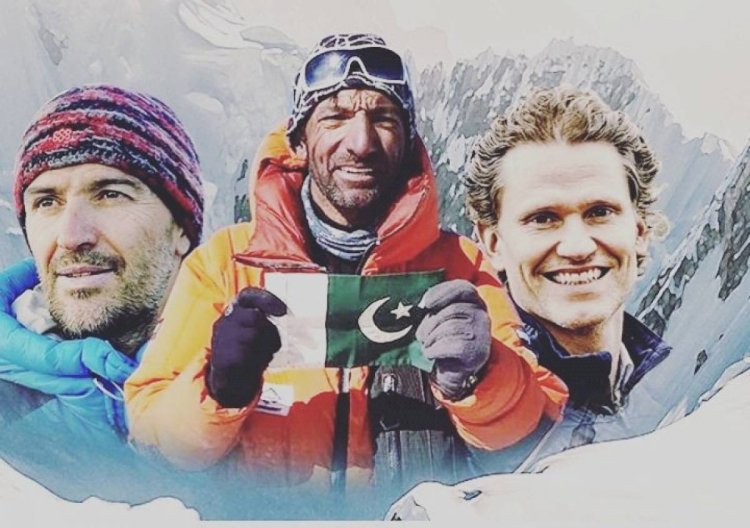 On Feb 5, Ali Sadpara and Iceland's John Snorri and Chile's Juan Pablo Mohr were last seen near the Bottleneck on K2 as they attempted to reach the summit of the Savage Mountain. His Son, Sajid Sadpara, and army helper searched his father alive or dead for many days but he didn't find him.
After 158 Days, the bodies of Pakistani mountaineer Ali Sadpara, Iceland's John Snorri, and Chile's Juan Pablo Mohr have been found on the K2, said by Gilgit Baltistan Information Minister.
Sajid Sadpara, along with Canadian filmmaker Elia Saikaly and Pasang Kaji Sherpa, is summitting the K2 to find the bodies of his father and his companions. The team had reached Camp 4 and flew a drone around the area in search of the bodies. Through the drone, the team was able to detect a body above Camp 4 near the bottleneck.
Earlier, the GB information minister told one of the news channels that the team had located the first body at close to 9 am this morning near the bottleneck area of the mountain.
Read More: China Unveils The World's Fastest Train.
"First, the body of John Snorri was located at 9 am below the bottleneck. He was wearing yellow and black colored clothes," said Khan. He added that the second body was located at 12 pm but they have not been able to identify the other two bodies.
A sports journalist Angela Benavides confirmed that two bodies were found, one is of Ali and the second may be Snorri's body.
The minister said that Snorri's body was identified as the army's focal person had confirmed the colors of his clothes.