Head Of Gang Involved In Making Counterfeit Currency Caught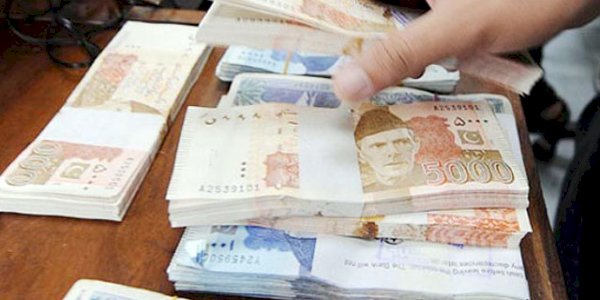 The head of gang that was involved in making counterfeits currency was captured on Thursday in Peshawar, according to the Police Officials.
The officials said that the gang leader who is suspected to be meddling in counterfeit currency was captured while shifting the factory.
They said that the gang was involved in manufacturing Rs5 coins. In the arrest, the machinery was also recovered from the gang's possession.
The suspect also showed the full process of manufacturing currency using the machine to the police while in custody.
Under section of currency act a case was registered against the alleged gang leader and criminal.
Recently a lot counterfeit currency cases were reported. In September, three criminals involved in organized fake currency circulations were caught by Karachi police. The gang was working through petrol stations in Karachi.
The accused were arrested by Ferozabad Model Police Station's officers from different petrol pumps where they were caught tempering with meters.
Read More: Dirilis Ertugrul Star Engin Altan Has Arrived In Pakistan
They told the police officers that they bought 1 lac value fake rupee notes for Rs 30,000 of real ones.