Crypto-Currency Ban Case-SHC Issued Show Cause Notice To Deputy Director FIA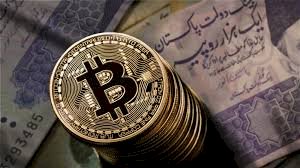 On Thursday, December 17, 2020, the Sindh high court issued a show-cause notice to the deputy director of the federal investigation agency for his non-appearance in the court when summoned in the crypto-currency ban case.
The federal government and FIA failed to submit the answer to the court. The court expressed its displeasure with the slow progress from the federal government and FIA in the case.
The court also beckoned the finance secretary for the in-person hearing. While issued the show-cause notice to the deputy director of federal investigation agency cybercrime for his non-appearance.
The SHC barred the authorities from acting against the activities of digital currency. The court mocked FIA for not performing its duties and not letting others do their business as well.
The court inquired the petitioner Waqar Zaka to inform the court if the FIA harasses him.

Read More: Records 21% Investment Growth In Rs.40000 Premium Prize Bond
The court gave more time for the FIA and government to finalize and submit their reply.
Court also inquired the representative of SBP about its role in the actions against cryptocurrency users. The court said to the SBP lawyer "Do you know how much the virtual currency had increased?" Why is the FIA blocking people's business?" as reported by Business Recorder. In response to the question, the SBP lawyer said that the bank is not involved in any of such actions neither it asked FIA to do so.

Read More: Pakistani Rupee Strengthens Against US Dollar
The SBP and the petitioner Waqar Zaka were on the same page that the only problem creating a body for the cryptocurrency was FIA. However, Waqar informed the court that SBP doesn't allow the opening of bitcoin accounts.