NICOPS For About 10,000 Pakistanis In UAE Delayed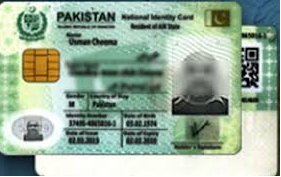 About 10,000 Pakistanis are waiting for their national identity card for overseas (NICOP) Pakistanis in the United Arab Emirates (UAE).
NICOP is a document issued to the Pakistanis living abroad as proof of their addition to the national database.
The delay in the delivery is reportedly due to the non-renewal of the contract with the courier company that used to deliver the document from Islamabad to the Pakistani high commission in UAE.
An official announcement was made from the Pakistani embassy in UAE to the ex-pats who have applied for NICOP on December 22 and after. They should refrain from visiting the embassy for collection until further notice.
Pakistani nationals in UAE are required to submit a copy of their ID cards to renew their visas. Now owing to the delay in the NICOP thousands of Pakistanis are facing problems in the visa renewal.
The fee for the national ID card is around Rs 150 to Rs 500. But for the overseas Pakistanis especially in Dubai, it cost about 150 dirhams equivalent to about Rs 6500. Even after paying four times more, they have problems in delivery because of the contract to the courier company.
However, the diplomats are communicating with courier companies to sign a new contract. While for an urgent basis they are trying to have a part-time service so that 20% of the NICOP can be delivered within the coming week.