Dera Ismail Khan And Haripur Wildfire Destroyed Acres Of Forest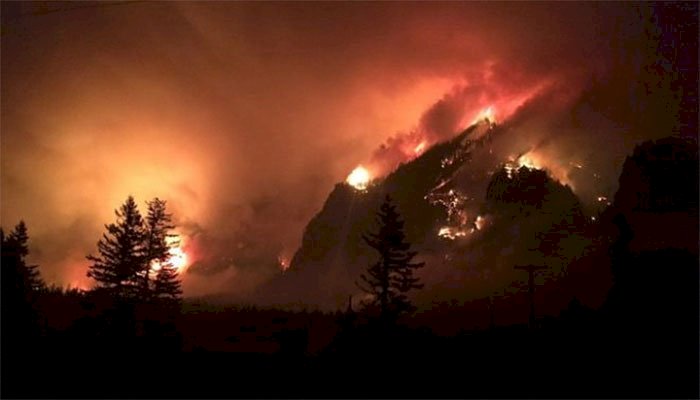 A fire in Dera Ismail Khan and Haripur area destroyed scores of trees in two separate incidents in the last two days.
According to reports the fire first broke out on Wednesday night in the Suleman Mountain range in the Darazinda, Dera Ismail Khan. It burnt to ashes the olives and chilgoza trees in the orchards.
As per the statement of the District emergency officer of Rescue 1122, the fire started after the locals set fire to dry grass which within moments engulfed the whole area. He informed that the affected areas are mostly the olives and chilgoza orchards.
Rescue 1122 workers reached the affected area on foot and after a few hours were able to control the fire and saved other orchards that were nearby.
Meanwhile, in Haripur district another wildfire broke out that destroyed acres and acres of private forestland in Chajiyan village.
According to sources the fire broke out around 4 in the evening of Wednesday and continued till 3 in the morning of Thursday.
The fire spread into neighbouring reserves too and burnt many pine trees and saplings. Officials stated that the fire broke out after the dry grass was set on fire for upcoming season.
Read More: Indian Govt Not Serious In Kulbhushan Yadhav Case: IHC
In both Dera Ismail khan and Haripur district, FIR has been registered to assess all damages in the fire incident.