Indian Govt Not Serious In Kulbhushan Yadhav Case: IHC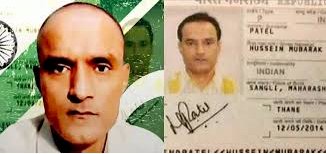 The Islamabad High Court (IHC) has ordered the government to once again contact the Indian Government about the appointment of legal counsel to Indian spy Kulbhushan Jadhav.
On Thursday IHC larger bench heard the case of appointment of legal counsel to Kulbhushan Jadhav. Chief Justice Athar Minallah headed the IHC bench.
The judges made remarks on why the Indian High Commission is yet to appoint a defense layer despite four notices to them. Chief Justice Athar Minallah said that it seems that India is not serious regarding the Kulbhushan Jadhav case.
Hamid Khan, a lawyer was appointed as an amici curia by IHC in the Jadhav case earlier.
Chief Justice in the hearing also questioned another Indian prisoner case that is of Muhammad Ismail who is confined in Malir district jail.
He reaffirmed that all prisoners who have completed their assigned jail terms should be released from jail.
Attorney General did not appear in front of the court in today's hearing; however, Deputy Attorney General was present who told the high court that Indian prisoner Ismail is going to be released on 22nd January.
Read More: Khaqan Abbasi Has A Special Message For Maryam & Shahbaz
Later, coming towards the Jadhav case, IHC redirected the government to make contact with the Indian government about the appointment and the hearing was adjourned till 3rd February.
Later, the court directed the federal government to contact the Indian government again and adjourned the hearing till February 3rd.