Pak VS SA, Pakistan Beat SA By 7 Wickets In First Test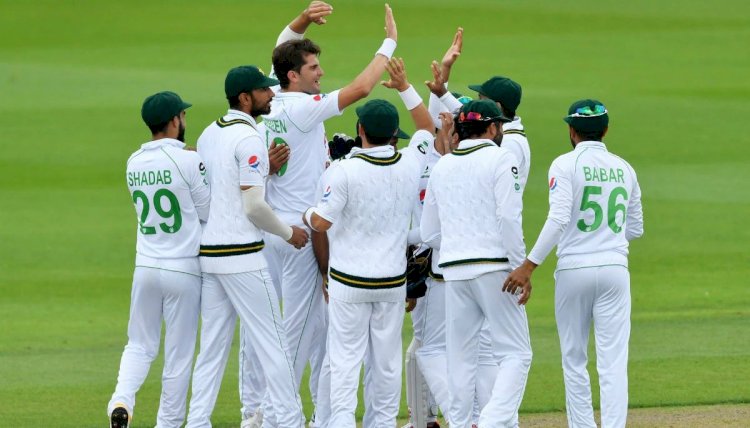 On Friday, in Pak vs SA, first test, Pakistan beats South Africa with a margin of seven wickets at the national stadium Karachi.
The hosts achieve the target of 88 runs in the second session of the 4- day of the test match at the expense of three wickets. Babar Azam and the two openers were the batsmen to lose their wickets.
The debutant Nouman Ali ends up with a five-wicket haul while Yasir shah ends up with bowling figures of 4-79 as the South African team was slumped to 245 all out in their second innings on a spinner friendly sub-continent pitch.
Pakistan carves their way to victory by losing Imran Butt, Abid Ali, and Babar Azam for a combined score of 52. The winning shot was played by the centurion of the first inning Fawad Alam while on the non-striker's end it was Azhar Ali with an individual score of 31.
This test match win is only Pakistan's fifth win against South Africa in 27 one-to-one contests.
The match with its ups and downs kept the cricket lovers interested as South Africa got a good start before being restricted to 220 by Pakistan in their first innings. Similarly, Pakistan had a shaky start to the first innings but was back on their track owing to a century by Fawad Alam and half-centuries from Faheem Ashraf and Azhar Ali. The hosts took the crucial lead of 158 which turns out to be one of the reasons for the victory.
The pitch favored spinners with Yasir Shah and Nouman Ali both end up taking seven wickets in the match. While the South African spinners manage only four wickets.
The debutant Nouman broke a seventy-year-old record by taking a five-wicket haul in a debut test match.
Read More: Sports The MMA Star Khabib Nurmagomedov Is Seeking Football Contract
The South African team is visiting Pakistan after 14 years for a two-match test series and a three-match T20 series. The second test will start on 4 February in Rawalpindi while the three-match Pak vs SA T20 series will be played in Lahore.