Donald Trump And First Lady Test Corona Positive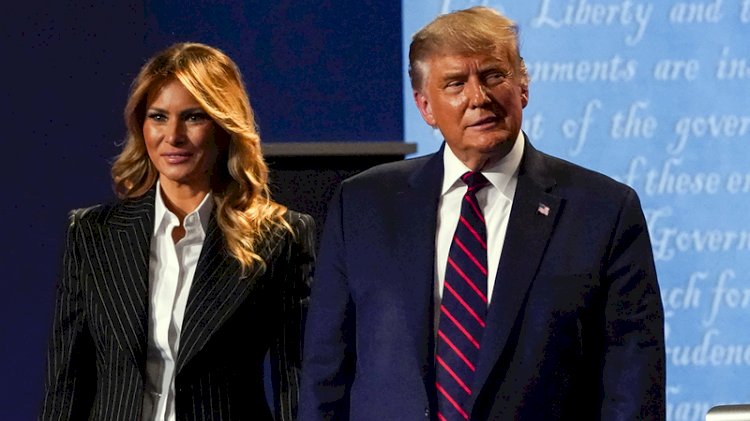 US President Donald Trump and First Lady Melania Trump tested positive for coronavirus, he tweeted today at 9:54Pst.
He wrote on Twitter that they are isolating and would get through this together.
Tonight, @FLOTUS and I tested positive for COVID-19. We will begin our quarantine and recovery process immediately. We will get through this TOGETHER!

— Donald J. Trump (@realDonaldTrump) October 2, 2020
He and the first lady got the virus from Hope Hicks, one of the closest aides of Trump who tested positive as well.
Hicks traveled with trump on air force one on the way to the first presidential debate of election 2020 with Mr. Biden in Ohio. A few members of President Trump's family attended without a mask.
Mr. Trump is 74 years old and is in a high-risk group. Moreover, symptoms are observed to be more severe in males.
US President has on many occasions in past called coronavirus a hoax of the Chinese government and was not keen on wearing masks as well. He was pictured often breaking social distance requirements with his aides.
The covid19 pandemic has infected over 7.2 million people in the United States Of America, it took the lives of over 200,000 too.
Read More: US Inefficient Response To Pandemic Plunges Down Its International Image
Donald Trump caught the virus at a very critical time, the US Presidential election is only over a month away. The other presidential candidate Joe Biden, is also to get tested for coronavirus as he recently met Trump in a presidential debate.