Eidul Azha SOPs: Animal Sellers Should Be Vaccinated Against COVID-19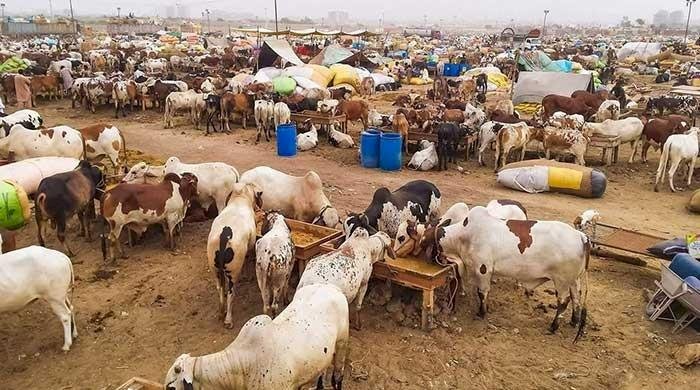 The health ministry issued COVID-19 procedures for Eidul Azha On Tuesday, to prevent the spread of the virus during the holy festival.The coronavirus vaccination is mandatory for all sellers and vendors at cattle markets this year by the government.
"These guidelines recommend procedures for ensuring sustained and uninterrupted prayers on Eidul Azha with minimizing the risk of getting and transmitting infections."
SOPs for Eid-ul-Azha:
Preference of buying animals online
Setting up of cattle markets in open spaces preferably outside the city
Proper sanitization outside markets
Social distancing and masks
Temperature checking at entries
Mandatory Covid-19 vaccination for animal sellers
A minimum of two meters distance between animal stalls
No physical contact of any kind including shaking of hands
To wear gloves before touching animals (for buyers and sellers)
Not allowing people with coronavirus symptoms inside the markets
SOPs for Eid-ul-Azha prayers:
Ablution at home
Separate entrance and exit outside mosques
Temperature checking of worshippers before entering the mosque
The social distancing of a minimum of three feet during prayers
Worshippers to bring prayer mats from home
No carpets inside mosques
Mosques to be emptied 10 minutes after prayer ends (to prevent socializing)
Windows and doors of the mosques to remain open for ventilation
Elderly, sick, and children below 15 won't be allowed inside mosques
No physical contact (hugging or shaking of hands)
Read more: NCOC issued SOPs for Eid Prayer, Worshippers to bring own mat
It is recommended that people should avoid shopping and attend gatherings. Crowding in markets should be avoided essentially, as per the guidelines.