Javed Afridi and Esra Bilgic Confirmed Collaboration For PSL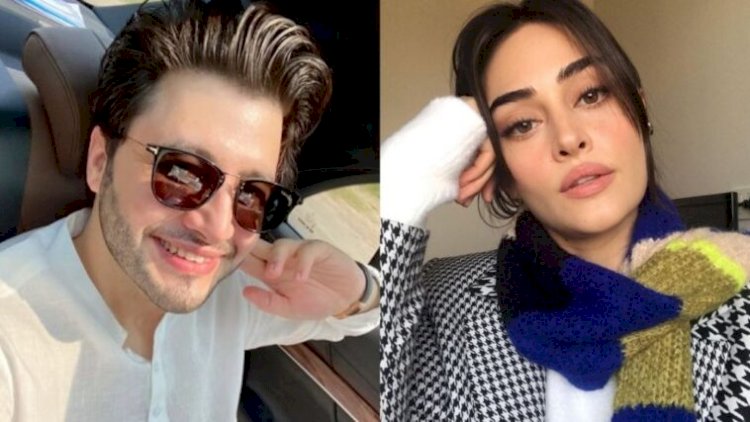 On Wednesday, the owner of Peshawar zalmi and the Ertugrul female lead actor Esra Bilgic announced the start of 'new beginnings' with the sixth edition of Pakistan Super League (PSL) less than a week away.
Javed Afridi tweeted '' NEW BEGINNINGS'' and tagged the Ertugrul fame actress Esra Bilgic. Esra has raised to the heights of fame in Pakistan owing to her character 'Halima Sultan' in the world-famous Turkish drama Ertugrul.
NEW BEGINNINGS ✨ @esbilgic

— Javed Afridi (@JAfridi10) February 10, 2021
A few minutes after the Afridi's tweet the actress also tweeted the same thing and tagged the Zalmi's owner and the official Peshawar Zalmi Twitter account.
New beginnings.✨ @JAfridi10 @PeshawarZalmi

— Esra Bilgiç (@esbilgic) February 10, 2021
These tweets are the follow-up from July last year when the actress announced that she will be sharing the good news with a link to Peshawar Zalmi soon.
The previous announcement was also made using the micro-blogging site, Twitter. Javed Afridi was also tagged in that tweet.
The previous tweet came a day after the Zalmi owner ought the public view about hiring the famous Dirilis Ertugrul actress as the brand ambassador for his PSL team.
The tweet from July read as "I will be sharing some good news with you soon".
Read More: Esra Bilgic Is In Pakistan?
Although all these things are shady by viewing the fact that the account tweeting as Esra is an unverified account and people are not sure if it is the actress behind that account.